Manchester, Greater Manchester (Hybrid)
£38,000 per year FTE (equivalent for 21 hours is £22,800)
Part-time (21 hours per week (0.4 FTE))
Job description
Join a radical global justice organisation to co-lead a major climate justice initiative, as well as wider work on 'no borders' redistribution and universal basic income.
World Basic Income exists to develop new thinking, build a movement and campaign for action on global redistribution including via global UBI and international carbon dividends. We are seeking a proactive and experienced individual to support the ambitious work of the organisation, including a major strand of work focused on climate justice which will involve network-building and campaigning for global carbon cap and share. The candidate will work closely with the Executive Director to build and maintain effective networks, drive forward World Basic Income's campaigns, develop our comms activities and run the organisation.
Job Description
Role: Senior Campaign Manager
Hours: Part-time, 21 hours (3 days, or other appropriate working pattern) per week, with potential for increased hours subject to funding.
Length of contract: Permanent, subject to 3 months probation.
Location: Home-based, with some travel to our base in Manchester or London, UK, for in-person working and some potential for wider UK and international travel.
Salary: £38,000 (pro-rata, so actual salary for 3 days per week is £22,800)
Benefits: 30 days annual leave plus bank holidays (pro rata). 5% employer pension contribution. Reasonable expenses covered.
To apply: Please send a statement of no more than two sides of A4 explaining how you meet the person specification for this role, and your CV, to Laura Bannister at the email address provided on our website, or apply via Charityjob.
Closing date: Midnight (UK time) on Monday 3rd April 2023. We will aim to inform all applicants within a week as to whether or not they have been shortlisted. Interviews are planned for Monday 17th and Friday 21st April though this may be subject to change.
Responsibilities:
Campaigns development and management: Co-lead and support campaigns relating to our various work strands, and to future work as it develops. This may include co-devising and enacting campaign plans focused on building civil society, public or political support and action. Our current campaigns are:

Global carbon cap and share (see briefing on the Publications page of our website). This campaign is likely to be a major focus of your work.

Global wealth and finance taxes.

Relationship-building: Establish and maintain close working relationships with civil society organisations, trade unions, faith groups, activists, experts, academics and policymakers both in the UK, overseas (this could be in any country and may be focused particularly within the Global South, dependent on strategic targeting) and within international organisations.

Inspiring co-creation and joint work with partners, particularly in the Global South: Inspire partners in the UK and overseas, especially in the Global South, to co-create our campaigns and work actively on them with us. Drive forward this work through these partnerships to ensure that projects achieve their goals. Activities may include network-building, community organising, campaign planning and execution, event organising, meeting facilitation, media and comms and policy work.

Research and writing: Research and write documents, potentially including research papers, briefings, website content, articles, blogs, video scripts, meeting agendas, social media posts and other content relating to our campaigns and wider activities.

Media and comms: Seek out and fulfil media and communication opportunities, pitch articles and blogs, speak at events and on podcasts, maximise our effective use of social media and support the development of video content.

Leadership, management and mutual support: Facilitate and help drive forward the work of working groups and alliances of internal and external partners. The role will not initially require any staff management other than mutual supervision and support between yourself and the Campaign Director (currently the only staff members). As our work expands you may be required to support and manage other staff in line with our flatter/hybrid structure. You may also support and manage volunteers.

Operations and core work: Support the operational management of the organisation including working with the directors and our wider membership, advisory boards and network; strategy and planning; financial management; fundraising; administration; funder and legal reporting.
Person specification
Knowledge:
Understanding of climate justice issues (Essential)

Understanding of global economic justice issues (Essential)

Understanding of the Universal Basic Income, and other social security and cash transfers
Experience:
Campaign work, ideally related to climate justice and/or global economic justice (Essential)

Working with a network and building constituencies of support, especially in the Global South, inspiring people to work on ambitious causes (Essential)

Writing and research (Essential)

Organising and facilitating events and meetings, both in-person and online

Media work (press, broadcast, social media and website)

Operational management, financial management, fundraising and administration, people management including within non-hierarchical structures
Skills and characteristics:
Relationship-building, engaging and motivating others; democratic and effective meeting facilitation, including in cross-cultural contexts (Essential)

Action- and outcome-oriented: able to move yourself and others beyond 'talking shops' to make meaningful action happen and achieve the desired campaign outcomes (Essential)

Excellent written and verbal communication, able to write and speak persuasively and coherently in many different contexts (Essential)

Ability to work independently, create and organise own workload and complete it with minimal supervision (Essential)

Happy working within flatter structures where you need to motivate rather than direct others to achieve their participation (Essential)
Application Instructions
Please send:
- Your CV
- A statement of no more than two sides of A4 (1200 words max) explaining how you meet the person specification

If you are shortlisted for this role you will then be asked to provide links or attachments for 3 - 5 examples of your professional written work, for example briefings, media pieces, web content, social media posts, etc.
More about World Basic Income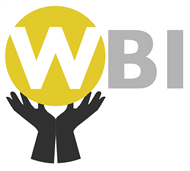 World Basic Income is a not-for-profit campaign organisation that exists to develop new thinking, build a movement and campaign for action on g...
Read more
Closed date:
01 April 2023 at 23:59
Tags:
Campaigning, Intl Development
The client requests no contact from agencies or media sales.