Job description
WR Fundraising Recruitment is looking for an experienced trusts fundraiser for an exciting role where you will have the opportunity to develop a very strong trusts and grants fundraising stream while managing a number of existing multi-year relationships.
A great home working role (or hybrid if preferred) for an experienced fundraiser who can shine while working autonomously.
With a role that covers the entire trusts fundraising process from prospect research to monitoring and reporting, you will have the opportunity to diversify the trusts and grants fundraising stream – bringing new funders to the charity and developing key relationships with existing and new funders.
You will inherit a strong portfolio of existing grants (over £250K) and a database of ready to go applications and prospects.
We're looking for an experienced trusts fundraiser who is willing to take responsibility for all aspects of trusts fundraising who has a track record of securing a wide range of grants (up to 6 figure would be preferred).
With a prominent cause in the spotlight, and a very financially stable charity, you will have the opportunity to work on a variety of applications and bids and join an emerging fundraising team that's set to grow over the next year.
Trusts and Grants Fundraising Manager
Full Time, Permanent
Home Based (or Hybrid) – With occasional meetings in London area.
Circa £35,000 per annum
Duties will include:
Generate fundraising income from key Trusts and Foundations and research potential new avenues for funding
Write tailored, inspirational applications and reports addressing grant-making priorities or requirements as specified
Building strong relationships with other teams within the organisation in order to understand the work of the Charity and thus build a case for support
Maintain and deliver a pipeline of applications and reporting to grant makers, including prospecting for new funders
To research relevant Trusts and Grant making bodies, developing compelling applications
Build new relationships with trust and grant awarding organisations, updating them with the work of the charity and impact of trust funding.
Stewardship of existing trusts and foundations, reporting on impact and identifying new opportunities for support
The ideal candidate will have:
Track record in trusts fundraising / winning funds through bids and applications to grant giving and foundations
First class, demonstrable written communication skills with the ability to write compelling and innovative proposals and funding reports
Strong interpersonal, networking and relationship building skills
Proven experience undertaking research, developing proposals, and winning funding.
Experience in managing relationships with trust and grant awarding bodies
To apply or for further information, please email a copy of your up to date CV in the first instance.
The team at WR Fundraising Recruitment are passionate about bringing together talented fundraising professionals with fantastic organisations. We'd love to hear from you if you are looking for a new fundraising opportunity.
More about WR Fundraising Recruitment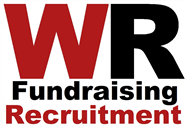 WR Fundraising Recruitment is an independent recruitment company specifically operating for charities and not for profit organisations across t... Read more
Closed date:
03 August 2022 at 23:59