£24,000 - £27,000 per year (dependent on experience)
Job description
Full details of required experience, skills, and full remit of this role are in the Recruitment Pack PDF below. Please note covering letters and generic applications will not be reviewed.
Looking for the next step in your career progression and the opportunity to work for a dynamic charity that shapes young people's lives, boosts social mobility, and strengthens society?
Love setting up the right data sets and reports for audiences to support email campaigns and insightful analytics?
Have a knack for learning new backend systems in CRMs and CMS to strengthen usage?
This role is ideal for anyone who has helped administer a Salesforce system or has spent significant time configuring databases (CRMs) to support a small team. We are looking for someone technically minded and well organised with familiarity in managing systems configuration and set-up --but also wants to take the next step in their career. Over time it's a great role for someone looking for scope to increasingly help shape strong data and systems practices with an organisation.
About Us
Young Citizens is an education charity working in primary and secondary schools to help educate, inspire and motivate the active citizens of tomorrow. Since 1989 Young Citizens (formerly known as the Citizenship Foundation), has helped millions of young people understand society's democratic structures, and the rights and responsibilities of its citizens by running a range of programmes and experiences for young people, with the help of thousands of volunteers and our schools network.
The Role
The role of the Data Systems Coordinator will be to oversee the administration, support, maintenance and development of our digital estate, so that it provides the information we need to design and deliver our programmes. You will provide reporting and database support, keep our digital services well-managed and use a range of tools including Salesforce to lead orchestration across marketing automation software and websites. This includes technical comfort, to either quickly learn or have the ability to set up workflows and integrations that meet our delivery cycle needs. Working across the organisation you will ensure our digital platforms are continually refined and improved to meet the needs of the organisation by understanding how systems support and intersect with their delivery work.
This will include responsibility for monitoring developments and transactions on the various e-commerce platforms, the CRM system (Salesforce), the accountancy software (Aqilla) and Marketing Automation (CommuniGator/Spotler) platform to ensure data is successfully managed to provide business benefits to the Charity.
About You
The ideal candidate will have relevant experience in system configuration and setup, so as to understand its constraints and opportunities. We offer inductions into our systems and extra Salesforce training is available, but being already systems savvy, with comfort working through the backend of our platforms and basic understanding of system protocols will be necessary to upskill quickly.
Excellent communications skills are essential. This will be a busy and demanding but also rewarding role where you will balance a number of items and day-to-day operational tasks.
*Please note for a more experienced administrator we would consider remote working.*
How to Apply
For more information on the essential experience and how to apply please download the Recruitment Pack below to find out more.
If you would like to informally discuss this opportunity or have any issues with your application please contact our Recruitment email address as listed in the Recruitment Pack.
If you have not heard from us within 7 working days after the closing date, it means your application was not shortlisted on this occasion. We apologise in advance due to the volume of applications we cannot provide individual feedback on unsuccessful applications.
Please note that Young Citizens is committed to safeguarding and promoting the welfare of the children and young people that we work with and we expect all staff and volunteers to share this commitment. A background or DBS check may be required for any eventual appointment.
Application Instructions
Please see the Recruitment Pack for the details of what is required as a part of your application including the three questions we ask you to answer for your personal statement (in place of a covering letter).

Please note we will review applications on a rolling basis so please do not hesitate to apply if you believe you are a strong candidate for this role.
More about Young Citizens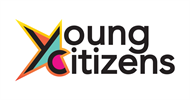 Young Citizens is a national education charity lighting the spark of active citizenship for children and young people. Established ...
Read more
Posted on:
05 October 2021
Closed date:
04 November 2021 at 23:00
The client requests no contact from agencies or media sales.