How's your job search experience on our site?
Your feedback can help us improve in the future.
Job description
This is a UK based contract and as such, you are required to have the Right to Work in the UK. Evidence of your Right to Work will be checked prior to interview.
This is an incredible opportunity to use your expertise in developing corporate partnerships and stewarding supporters to impact on the success of the world's leading independent conservation organisation at a critical time for our planet.
This an exciting time to be joining WWF UK. We have ambitious plans to generate significant income growth through events and community fundraising and are deploying serious investment and cross organisation support to make it happen. The missing piece is you.
As Corporate & Community Fundraising Manager, you will lead our strategy to reach wider communities across the UK, by developing this fundraising stream to capitalise on opportunities including local corporate partnerships and cause related marketing partners.
Day-to-day, you will research, identify and secure meetings with prospective corporate partners and develop partnerships and relationships with local businesses that generate sustainable income. You will deliver planned partnership activity, events and communications as well as produce regular stakeholder reporting to demonstrate the impact of their support as well as monitor performance. You will also drive improvement in supporter journeys and share best practice. Important will be the ability to use insight and analysis to inform, prioritise recommendations and make evidence-based decisions.
You must have significant experience in developing corporate partnerships and stewarding supporters, gained in a fast-paced fundraising environment. You will be used to developing, implementing and monitoring specified plans of work as well as being familiar with fundraising best practice and legal requirements relating to community and corporate fundraising. You will also have a record of achieving targets.
A strong project manager, you will be comfortable managing budgets and expert at developing and maintaining relationships. Highly organised, you will be effective at prioritising and meeting deadlines. A good communicator you will be able to influence others too.
If you have the expertise and credentials to help us generate sustainable income to help us in achieving our mission and bringing our world back to life, we would love to hear from you. Please click on the link and apply via our website by submitting a copy of your up-to-date CV and Supporting Statement to highlight what makes you a good fit for us. Application closing date: 13/12/2023
WWF UK are committed to an inclusive and accessible recruitment process. As a Disability Confident Employer, we acknowledge that some candidates may require additional support to overcome barriers experienced during the application process. If you require any reasonable adjustments to support your application or interview, please reach out to the Talent Acquisition team via our website.
Our policies and benefits reflect the importance of people being able to have a good work-life balance and being able to bring their 'full self' to work.
Our world needs you like never before. We are the first generation to know we are destroying the world and we could be the last that can do anything about it. We are looking for people who are passionate about making it politically, socially and economically unacceptable to destroy our planet's natural resources. We need you to join us in the fight for our world.
Posted on:
28 November 2023
Closing date:
13 December 2023 at 23:59
Tags:
Fundraising,Project Management
Does something look incorrect in this job listing?
£34,914 - £40,765 pa FTE (28 hours per week)
Job description
Prospectus is excited to support WWF UK to recruit their new Philanthropy Grants Manager – Lottery Funding.
The Philanthropy Grants Manager will lead on engagement activity with important funders like the National Lottery Heritage Fund to secure vital funds to help the fight for our planet. The postholder will maintain excellent stewardship and development of existing relationships with NLHF and other National Lottery funding bodies and will work with programme colleagues to identify and further develop UK-based project work and budgets. You will undertake meaningful proposals and communication in writing and where relevant in-person with relevant grant managers, committee members, and other key contacts.
The selected candidate will have experience managing relationships with National Lottery funding bodies, ideally with NLHF specifically and a track record of delivering against income targets. You will have experience of working in co-production with colleagues on project design and development of theories of change. A passion and understanding of funding in the environment space would be of huge interest too.
At Prospectus we invest in your journey as a candidate and are committed to supporting you with your application. We welcome candidates from a diverse range of backgrounds. Please let us know if we can help you with the application process in any way. We are more than happy to make any reasonable adjustments to enable all interested candidates to apply. If you have any disability and would like assistance with completing an application then please contact Rhiannon Mehta at Prospectus..
If you are interested in applying to this Philanthropy Grants Manager position, please submit your CV in the first instance. Should your experience be suitable, we will send you the full job description and will arrange for a call and/or meeting to brief you on the role. You'll then have all the information you need to formally apply. We are looking forward to connecting with you soon.
More about Prospectus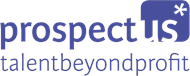 We believe our clients change the world for individuals, communities and society. For over 60 years Prospectus has been working across the UK a...
Read more
Posted on:
08 December 2023
Closing date:
04 January 2024 at 23:59
Does something look incorrect in this job listing?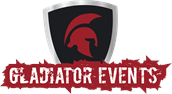 London, Greater London (Hybrid)
£45,000 - £52,000 per year
Full-time or part-time (7.5 hours per day)
Job description
Our Mission is to produce the Safest and most Exhilarating Events to create Unbreakable Bonds between Charities and Supporters, at no cost to our Planet.
Fundraising Walks, Long distance Treks, Obstacle Races and Runs are just some of the events we love to organise.
We are proud to be a Certified B Corp.
Working at Gladiator Events
We are a small and hard-working, committed team.
Some of our benefits include:
20 days' annual leave, plus all days off between Christmas and New Year (additional 3 days).
Time off in lieu for all non-contracted days worked.
Additional paid day or lieu day for every 4 non-contracted days worked.
Hybrid and Flexible working.
Nationwide Co-Working Office Membership.
Personal and professional development training.
Paid spots to other challenge events.
Paid time off for community service.
Annual Company Away Trip and Christmas Party.
Company bonus scheme
Pension Scheme
About the Role
We are seeking an experienced, enthusiastic Head of Operations to play a defining role in the growth and development of this small business. The successful candidate will develop and lead plans and initiatives that to enable sustainable growth, whilst promoting Gladiator Events' culture and values.
This will include leading, supporting and inspiring a team to deliver exceptional events for the charity sector. You will work collaboratively with other organisations, identify opportunities and support the strategic and operational development of Gladiator Events to continue to develop its reputation as one of the leading challenge event management companies in the UK.
You will have excellent communication and people management skills and a shared passion to make a positive impact in line with Gladiator Events' values as a B Corp Certified business working exclusively with charities. You will also be comfortable with shaping your role, risk-taking, able to get stuff done and be excited about the idea of working for a small business and the opportunities and challenges that come with this.
Full-time, permanent role, but part-time would be considered.
Flexible and hybrid working opportunities.
Personality and Values fit is given equal consideration to Skills fit.
Responsibilities: Cross-Organisational
Work effectively and openly with the Director, staff and other stakeholders to promote an inclusive, vibrant, high-performing organisation.
Work closely with the Director and team on Strategic Planning of the business and lead on the implementation of that strategy.
Work alongside Senior Operations Manager to implement improvements relating to our B Corp Status, leading to continual improvement of our positive impact and an effective re-certification process in 2025.
Build relationships with existing and prospective clients and ensure we are offering exceptional service and value.
Review and improve our client onboarding and ongoing relationship-building processes.
Maximise opportunities to share best practices across the industry by sharing industry knowledge.
Develop additional services to help our clients, such as innovation, ideation, creative problem solving and sustainability sessions.
Represent GE at key meetings and events, keeping abreast of industry trends, innovations, policies and initiatives relevant to our organisation and client group. This could include industry educational and networking events in sport, fundraising or event production, meetings with existing and future charity clients, speaking at events and / or pitching to secure new contracts.
Deputise for the Director when required.
Responsibilities: Staff Management & Leadership
Line manage Senior team, ensuring professional and personal growth across the team.
Lead and support senior team in kind leadership skills, reflecting our values, standardising line management styles and processes across the business.
Inspire and engage team to contribute to the wider organisation goals and to take ownership of key elements of the business
Collaborate with team to continually improve the review, feedback and 1:1 processes across the business.
Collaborate with team to review the Benefits package, implementing additional benefits including Private Health Insurance.
Review systems for managing resource and predicting future needs.
Lead on the recruitment of new team members, alongside the Director, when necessary.
Work with team to retain the best freelance staff in the industry, providing excellent working conditions for all and ensuring our extended team reflect our values and passion at our events.
Grow our network of industry professionals who share our values for future recruitment opportunities.
Attend specific events run by GE to support HQ and wider freelance team and to fully understand and review all areas of the business.
Act as the primary contact for staff in respect of HR matters, including recruitment and exit arrangements, review and 1:1 processes and disciplinary processes.
Responsibilities: Operations Management
Lead on Accounts Reporting and Strategy, including:
Bi-weekly and monthly processes including payment runs and reconciliations, with the support of team, Director and Accounting providers.
Improving on reporting structures and processes allowing efficient analysis of financial data, with the ultimate goal of improving our financial performance.
Reviewing event pricing strategy, ensuring our prices are industry-leading, transparent and fair.
Prepare and manage the annual budget and provide forecasting information for the Director.
Work with senior team to regularly review and sign off organisation's Health & Safety processes, ensuring Industry guidelines are adhered to and mitigations are implemented from previous event incident reports.
Oversee and facilitate contracts and relationships with external suppliers and outsourced activities (IT services, Legal consultants, HR consultants).
Review business processes, policies and ways of working and ensure they are used consistently and effectively across the organisation. Ensure processes and policies remain legally compliant (e.g. data protection, H&S) and follow best practice, and that any complaints are dealt with appropriately and within timescale.
Work with team and external HR consultants to review and improve employee handbooks, policies and processes.
Knowledge, Skills & Personal Characteristics
We choose our team based on shared values, personality and passion rather than just experience.
Skills
Experienced in leading, motivating and managing a diverse team effectively.
Proven track record of leading cross-organisational planning or strategy processes, translating strategic objectives into plans, activities and successful delivery.
Operational management experience across several business functions such IT, HR, finance, planning and programme or project management.
Experience of establishing and improving business processes and effective ways of working.
Analytical thinker with creative problem-solving skills.
Financial management experience.
Excellent communication skills – both written and oral – including experience of producing professional written documents.
Comfortable working collaboratively and independently, taking all voices into equal consideration.
Comfortable with rolling up sleeves and work across all aspects of GE whilst also thinking strategically.
Experienced in working and reacting in a fast-paced and changing environment.
Personality
Kind, fair and supportive leader motivated by enabling people to be their best selves, prioritising wellbeing.
Passionate about the role that business can play in creating the future that benefits all people and the planet.
Energetic and lively personality, with the ability to motivate and inspire others.
Strong interpersonal skills with a wide variety of audiences.
Able to go the extra mile and be willing to get stuck in to all tasks.
Proactive, organised and highly self-motivated.
Customer-focused and flexible.
Professional and personal integrity.
Eligible to work in the UK.
Role Location: Hybrid / one day every 2 weeks in London.
Role Type: Permanent
Salary: Up to £52,000, depending on experience
Closing Date: Tuesday 10 January 2024; 5pm
How to Apply
Please submit your CV (maximum 2 pages) and answers to the following questions as a separate document to Sarah Kenny, Founder of Gladiator Events. Please limit each answer to 200 words.
Why do you want to work for Gladiator Events?
What is your leadership style? How will you apply it to this role?
What opportunities do you see for Gladiator Events in the next two years?
What would you do in this role that would really make an impact?
Refreshed on:
04 December 2023
Closing date:
28 December 2023 at 23:30
Tags:
Management,Operations
The client requests no contact from agencies or media sales.
Does something look incorrect in this job listing?
Results include remote roles
Filter by workplace to select only on-site or hybrid roles