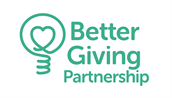 Closing in 3 days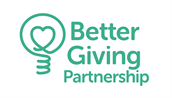 Influencer Specialist
This organisation is scheduling interviews as the applications come in. Don't miss your opportunity, apply now!
Job description
We want more people to know about our charity fundraising service Givto. We believe influencer marketing and brand collaborations will be key, for which we need an excellent Influencer Specialist to join our cause.
What will you be doing?
We need your help to raise awareness of Givto – our unique fundraising service that enables people to give to a different charity each month with one simple Direct Debit. After successfully launching our new branding and website one year ago, we are now ready to take Givto to the next stage, and that is where you come in. Working closely with the Communications and Marketing Director and Social Media Lead, this role will involve reaching out to influencers across our four main channels (Facebook, Twitter, Instagram and LinkedIn) and trying to get them to engage with our brand.
As our Influencer Specialist you will be reaching out to influencers relevant to our cause and the different charities we work with. You will build close relationships with them, trialing campaign messages and adopting different strategies and approaches to get the best response and the largest reach. The ultimate goal will be to develop and nurture these relationships to the point of securing proper partnerships and gaining ambassadors for Givto.
This role is open to someone with a track record/proven experience of successfully developing influencer marketing strategies and securing brand/partner collaborations from scratch.
What are we looking for?
Essential:
A great understanding of how the different social media channels work and the strategies required to increase followers and achieve high engagement and reach levels
Experience of collaborating with influencers, journalists, bloggers or online communities
Experience and skills in social listening, influencer research, campaign planning, outreach management (using free tools ideally) and results reporting
An organised approach to work, reliable, resourceful, proactive and a 'can-do' attitude
Excellent written English
Desirable:
Able to work flexibly on your own and as part of a small social media team
Excellent interpersonal skills with the ability to communicate effectively with a diverse range of individuals, users, supporters, donors, and volunteers.
Ability to use and follow a social media content plan
Knowledge of the charity/fundraising sector
What difference will you make?
Givto is unique. It's a bit like a digital version of the supermarket charity token schemes. The charities who have worked with us have told us Givto is not only helping with funding, but it also enables them to reach people who would never have heard of them otherwise. That's because no matter how big or small a charity is, or what cause they support – they all get a platform with Givto.
During 2023 we are aiming to diversify our brand from a regional Leeds and Yorkshire based charity, to a national brand and service. As part of our marketing strategy to 'go national', we are updating our website, developing some new communication materials, as well as raising awareness of Givto and our service expansion via social media marketing.
Influencer marketing will help to promote our cause and brand on a national scale and therefore you will play an active part in helping to take us to the next stage.
Ultimately, the more people that sign up to Givto, the more money we are able to raise for charities across the UK.
More about Better Giving Partnership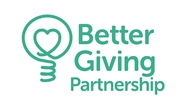 Objectives

Only a quarter of people in the UK regularly give money to charity. We're on a mis...
Read more
Refreshed on:
30 October 2023
Closing date:
14 December 2023 at 23:59
Tags:
Communications, PR, Digital
The client requests no contact from agencies or media sales.