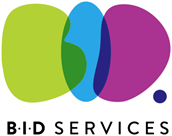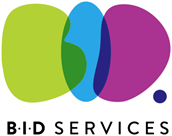 Trustee
Birmingham, West Midlands (On-site)
Unpaid role, expenses paid
This organisation is scheduling interviews as the applications come in. Don't miss your opportunity, apply now!
Job description
Would you like to make a positive difference to the lives of people who are deaf, hard of hearing, visually impaired, or have a dual sensory loss or other disability?
This is a rewarding voluntary role, presenting an excellent opportunity for a new Trustee to join our medium-sized charity that has been operating for over 120 years!
We are based in Birmingham and operate in the West Midlands, Milton Keynes, Lincolnshire, Yorkshire, Cumbria and Northumberland. Meetings are held at the Deaf Cultural Centre in Birmingham. Applicants must be willing to travel to meetings on-site four times a year and to commit further time to support the charity throughout the year.
We welcome applications from all individuals, especially those with visual impairment experience. We are committed to having a board with a diverse and varied background and so actively encourage applications from Black, Asian, and other ethnic minorities, who are under-represented on the board.
About BID Service:
BID Service is a dynamic and impactful charity based in Birmingham, dedicated to supporting individuals with sensory loss to lead independent and fulfilling lives across the UK. Our organisation is built on a foundation of inclusivity and innovation, aiming to improve the well-being of those we serve through a range of vital services and programs.
Role Overview:
As a Trustee at BID Service, you will play a crucial role in guiding and overseeing the strategic direction and governance of the charity. Your primary focus will be on three core areas: Strategy and Objectives, Finance, and Articles of Association. Through your expertise and dedication, you will contribute to our mission of empowering the lives of individuals with sensory loss.
Key Responsibilities:
1. Strategy and Objectives:
Collaborate with fellow Trustees to provide strategic direction to the organisation, setting clear objectives, defining goals, and establishing performance targets.
Contribute to the effective functioning of the Board, including the periodic review of its performance and future planning.
Assess and monitor the effectiveness of our charity's programs and services in achieving our mission.
2. Finance:
Oversee the financial stability of BID Services by actively participating in the management of budgets, income, and expenditure.
Monitor and ensure compliance with financial performance indicators and goals.
Make informed decisions regarding the allocation and investment of the charity's funds to maximise impact. To ensure our long terms financial stability.
Attending four board meetings each year, and one AGM.
3. Articles of Association:
Ensure strict adherence to BID Service's memorandum and articles of association, Charities Act 2011, Companies Act 2010, and other relevant legislation and regulations.
Safeguard the organisation's ethos and purpose by upholding governing document rules both in letter and spirit.
Keep all documentation current and in alignment with the latest legislations and regulations.
General Responsibilities:
Participate in fundraising activities and promote the charity's work in accordance with its mission and values.
Uphold BID Service's accountability to the public and maintain a strong understanding of the needs of our service users.
Contribute to the appointment and performance monitoring of the Chief Executive and Senior Management Team (SMT)
Engage in personal development and training opportunities to enhance your skills and knowledge.
Adhere to organisational policies and practices, including Health and Safety, Equality Act 2011, Diversity and Inclusion, Professional Boundaries/Conflict of Interest, and Safeguarding.
Qualifications and Experience:
Must be able to secure a DBS check.
A strategic thinker, ideally with experience of planning and executing a strategy
Financial acumen and experience overseeing budgets.
Knowledge of legal and governance principles, particularly related to charities.
Excellent communication and interpersonal skills.
A commitment to the mission and values of BID Service.
Able to build strong relationships with co-Trustees and SMT
Volunteers without all of the above experience, but the willingness to learn are encouraged to apply as guidance and support will be offered by co-Trustees
Refreshed on:
05 November 2023
Closing date:
19 December 2023 at 23:59
The client requests no contact from agencies or media sales.