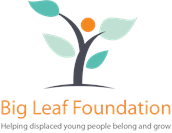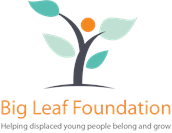 Fundraising Volunteer (Grants)
This organisation is scheduling interviews as the applications come in. Don't miss your opportunity, apply now!
Job description
We're looking for an experienced fundraising volunteer to join our team – working with the Trustees and Programme Managers to identify possible funders and take the lead on writing and submitting grant applications on our behalf.
In 2018/19 Big Leaf was reliant on two main funders for the majority of its income. In 2020 we grew our funding base, receiving funding from 10 trusts and organisations. But as demand for our services continues to grow and the number of displaced young people we're supporting keeps increasing, we need to build and diversify our funding base further.

Our focus over the next year will be on securing multi-year core funding to build long-term sustainability and help us meet the growth in demand for our services.
KEY TASKS
Increase funds by researching and targeting charitable trusts whose criteria match Big Leaf Foundation's aims.

Lead on writing grant applications and providing follow-up reports to funders as required.

Engage new donors while maintaining and developing relationships with existing donors.

Work with our Partnerships, Governance & Admin Coordinator to ensure funding deadlines, reports

and donor contact is recorded on our database and shared with the team.

Provide regular feedback to the Trustees and core team on fundraising activities and opportunities.

Liaise with other members of the Big Leaf team as needed to fulfil the role.
SKILLS
Essential
Passion for the role and commitment to our aims and values.

Excellent communication skills, both written and oral, and the ability to 'sell' an idea.

Previous experience of fundraising in the charity sector and/or at a community level.

The ability to build and maintain relationships.
Please note: Recruitment is conducted in line with safe recruitment practices. Applicants for this role will not have regular, direct contact with our beneficiaries and therefore a DBS check is not required for this role. But all volunteers will be required to complete Safeguarding training as part of their induction and training.
Highly motivated and pro-active.

Good organisational and project management skills.

Able to work as part of a team.
More about Big Leaf Foundation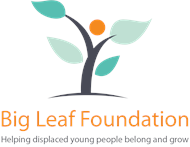 ABOUT US
Our vision is of a community where displaced young people are valued, supported and given the opportunity t...
Read more
Refreshed on:
18 November 2023
Closing date:
02 January 2024 at 23:59
The client requests no contact from agencies or media sales.