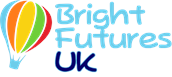 Unpaid role, expenses paid
This organisation is scheduling interviews as the applications come in. Don't miss your opportunity, apply now!
Job description
Bright Futures UK works with young people who have been forced to take time out from education due to chronic illness. We provide programmes to help stimulate learning in addition to having a social aspect that offers respite to isolation these young people face due to their unfortunate circumstances.
We are urgently looking for a warm and energetic volunteer Science tutor with academic qualifications (GCSE and above) to provide educational support and a fun, safe space for these young people. Tutoring experience is not essential as full training is given. Our sessions also are all currently online.
We need someone who is able to engage with young people in a positive and friendly way, helping them overcome their experiences and not feel defined by their illness. You would engage with a young person on a one-to-one basis to help catch up on their studies, increase their confidence in their own skills, and have some fun with them in order to help them progress.
The young people we work with have missed so many experiences in school which we take for granted. The time you can offer to help fill in those missed periods is invaluable to their development. Your sessions will be fully supported by Bright Futures UK staff – from questions or queries, resources or materials or just to bounce an idea off the team, we're here to help.
Volunteering with Bright Futures UK is something that can easily fit into your working day or a busy schedule with commitment starting from as little as 1 hour per week. We are so grateful for any support you might be able to provide, as are our young people.
We're looking forward to working with you to help our young people reach their true potential!
Volunteer application form: https://bttr.im/94o0b
Practical Considerations:
We cover all expenses and materials used.
We are asking for one hour online a week.
We are looking for someone who is able to tutor Sciences up to GCSE/A Level
DBS will be provided where needed
Safeguarding training provided with certification
Posted on:
06 November 2023
Closing date:
04 February 2024 at 23:59
The client requests no contact from agencies or media sales.