Volunteer Singing Teacher/Musician – Friends in Need
Bracknell, Bracknell Forest (On-site)
Unpaid role, expenses paid
This organisation is scheduling interviews as the applications come in. Don't miss your opportunity, apply now!
Job description
Volunteer Opportunity: Volunteer Singing Teacher/Musician – Friends in Need
Salary: Nil
Location: Bracknell
ABOUT BUCKINGHAMSHIRE MIND AND MIND IN BERKSHIRE
Buckinghamshire Mind was founded in 1914 as Buckinghamshire Association for Mental Health. The charity is independent and responsible for its own governance and income generation. We are proud to be affiliated to national Mind (the leading mental health charity in England and Wales) and to play our part in a diverse network of over 140 other local Mind associations.
Mind in Berkshire is a collaboration between Buckinghamshire Mind and Oxfordshire Mind, in which we work together to create a unified voice and understanding across East and West Berkshire.
Buckinghamshire Mind shares National Mind's vision: "We won't give up until everyone experiencing a mental health problem gets both support and respect." It remains our mission to deliver high quality community-based services across Buckinghamshire and East Berkshire to reach out and ensure everyone with a mental health problem gets access to the help they need.
Working from offices in Chesham, High Wycombe and other community venues we provide high quality services to some of the most isolated and vulnerable members of society. Services include: Wellbeing activity groups, peer support groups, Safe Haven crisis service, befriending, community partnership outreach services, peer support in schools', and adult and young people's counselling.
Buckinghamshire Mind in 2022 had 8,306 hours given by our volunteers and 76% of people we support reported improvement in their mental health. Our dedicated volunteers support our passionate staff, alongside an active service user council, who all ensure our services are tailored to need and are of the highest quality. Further information can be found on our website.
Volunteer Opportunity
We are currently looking for outgoing, supportive, and empathic volunteers who are organised and committed as we would like to expand our offering for our members in the Bracknell area.
We are looking for a qualified singing teacher and/or Musician, to share their love of music with our members. To help our members find their own voice.
Friends in Need is a friendly and welcoming peer support community, for people to help each other with managing their mental wellbeing and reduce loneliness and isolation.
Our uplifting, fun and free of charge activities provide the opportunity to socialise and share experiences in a non-judgemental and completely confidential setting. Our activities are based on the Five Ways to Wellbeing: To Connect, Be Active, Take Notice, To Learn and To Give.
We offer a range of activities across Buckinghamshire and East Berkshire during the day, evenings, and some weekends. For example: coffee mornings, singing, yoga, arts & crafts, games and quizzes, workshops etc. These activities are held both online and face-to-face in local venues.
This role is a wonderful opportunity to facilitate an activity that will benefit the mental health and wellbeing of our members. If you have an additional skill, hobby, or interest you'd like to share, we'd love to hear about it! Volunteers must be comfortable in a group setting and building rapport with people from all walks of life.
An understanding of mental health is essential and lived experience is welcomed. All successful applicants will have completed our volunteer training, undertaken a DBS check, and provided 2 references. Volunteers will be expected to facilitate a peer support group for a minimum of 2 to 3 hours per month face to face or virtually, attend regular training and volunteer development sessions as required, and take part in monthly peer volunteer meetings with your coordinator and fellow volunteers. As a Friends in Need volunteer, you can claim travel expenses.
More about Buckinghamshire Mind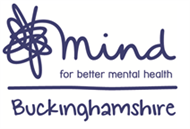 Buckinghamshire Mind shares National Mind's vision: "We won't give up until everyone experiencing a mental health...
Read more
Posted on:
07 November 2023
Closing date:
05 February 2024 at 23:59
Tags:
Volunteer Management, Support Worker
The client requests no contact from agencies or media sales.