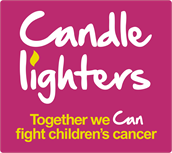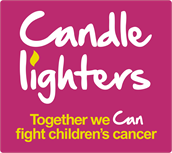 Volunteer Gardener and Facilities Assistant
Leeds, West Yorkshire (On-site)
Unpaid role, expenses paid
Using Anonymous Recruitment
This organisation is using Anonymous Recruitment to reduce bias in the first stages of the hiring process. Our system keeps your personal information hidden until the recruiter contacts you.
This organisation is scheduling interviews as the applications come in. Don't miss your opportunity, apply now!
Job description
Candlelighters provides practical, emotional, and financial support to every family affected by childhood cancer in Yorkshire. We support around 150 new families each year and our work ensure the whole family unit is supported in these extraordinary circumstances.
We support children and their families from diagnosis and throughout their journey, including financial support, practical help in hospital, much needed breaks, as well as emotional and well-being support for the whole family at The Square (our family support centre) and in local communities across Yorkshire.
We are looking for an experienced gardener or handy person to help plan and maintain the gardens and ensure they provide a relaxing and peaceful environment for families to enjoy all year round.​
Purpose of the Role and Key Activities
Planting, weeding, and pruning as needed
Clearing and maintaining paths
Other practical tasks to keep the gardens looking there best
Looking after garden equipment
Planning what plants or equipment is needed
Occasionally overseeing volunteers helping with 'one-off' gardening activities or projects.
Supporting our Facilities Officer in general duties around our other buildings.
We are looking for a volunteer who:
Is an experienced gardener (professional experience preferred but not essential)
Has a knowledge of plant and flower care
Has a good level of fitness and is able to meet the physically demanding aspects of the role
Has a good understanding of relevant health and safety issues
Is prepared to work outside in various weather
Can manage own emotions and interact professionally and unobtrusively with children and families using the gardens
Is comfortable visiting the hospital
Is able to oversee 'one-off' volunteers assisting with gardening projects/activities
Can follow Candlelighters and hospital policies and procedures, including health and safety, confidentiality, professional boundaries and safeguarding.
This role is subject to a criminal record check.
This role is not suitable for family members whose child is currently receiving treatment for childhood cancer. This is to ensure they are given the best possible care and support without any potential conflict of interest. Other volunteering opportunities can be found on our website.
Support and Benefits
Thorough induction & training to give you the confidence to perform your role well and to the best of your ability
Opportunity to develop new and existing skills to help you beyond your involvement with Candlelighters
Ongoing support from the Family Support and HR teams
The opportunity to meet lots of new, friendly people
The opportunity to expose yourself to new experiences
Certain expenses to be reimbursed as agreed with your Volunteer Supervisor, in accordance with our Expenses policy
Regular reviews with your Volunteer Supervisor to help you develop in your role
Satisfaction in knowing you are making a valuable contribution to supporting children and families affected by childhood cancer
We can be a reference once you've volunteered for three months
Access to the mental health hotline
Charity Worker Discount card
Access to The Company Shop
More about Candlelighters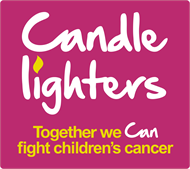 Each year, an average of 150 children are diagnosed with cancer in Yorkshire. Candlelighters provides practical, emotional and financial suppor...
Read more
Refreshed on:
09 December 2023
Closing date:
23 January 2024 at 23:59
Tags:
Vocational/Services
The client requests no contact from agencies or media sales.