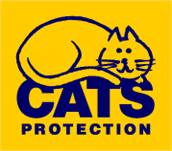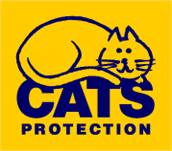 Transport Volunteer - Holsworthy Branch
Bideford, Devon (On-site)
This organisation is scheduling interviews as the applications come in. Don't miss your opportunity, apply now!
Job description
Cats Protection is the UK's leading feline welfare charity and our vision is a world where every cat is treated with kindness and an understanding of its needs. Cats are at the centre of everything we do and our objectives are: homing, neutering and educating people about cats and their care. We help thousands of cats across the UK each year thanks to our network of dedicated volunteers, staff and supporters. Apply for opportunity
A bit about this role
If you enjoy driving and would love to use those skills to help our cats, this could be the role for you. Our transport volunteers provide vital assistance to our teams and volunteer groups in the local area by transporting equipment, litter, food, money – and even cats! They have the essential role of connecting our network of volunteers, sites, vets and supporters.
Without the passionate and committed teams of volunteers across Cats Protection, we wouldn't be able to help the thousands of cats and kittens each year that rely on us for help.
What can you expect to be doing?
Arranging and transporting equipment, litter and cat food
Transporting cats to and from vets, foster homes and centres
Transporting equipment to and from events
Acting as main transport for collecting and delivering cat food for the Community Kitty project
Recording of all food collected and delivered
What are the benefits to you and the cats?
You will develop new skills, expand your knowledge and make a significant contribution to improving the lives of cats and kittens by providing transport assistance to local volunteer groups and teams. You will meet new people, make new friends and be part of a dedicated team of volunteers.
We're looking for someone with
Good organisation and time management skills
Knowledge of the local community
A current driver's licence
Either access to a vehicle or happy to drive one of our Cats Protection vans
The ability to carry out some heavy lifting
Further information
Ideally Ibstock/NW Leicester and LE3/Central Leicester
Time expectation
Our transport volunteers usually spend two to four hours per week in this role, which is flexible and can be shared by more than one volunteer if needed.
Additional information
At Cats Protection we believe our volunteers should be happy and confident in their roles. To make sure this is the case, we provide support and guidance both remotely from our National Cat Centre and face to face through our regional and local volunteer groups and teams. We also offer varied online and face-to-face training and have wide-ranging policies covering all aspects of volunteering. We hope the support we provide will ensure our volunteers have a great experience with Cats Protection.
More about Cats Protection

From humble beginnings in 1927, Cats Protection has grown to become the UK's leading feline welfare charity. We now help more than 230,000 ...
Read more
Refreshed on:
06 November 2023
Closing date:
21 December 2023 at 23:59
Tags:
Vocational/Services
The client requests no contact from agencies or media sales.