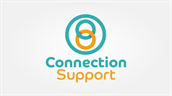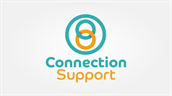 Join Us in Transforming Lives! Be a Volunteer Befriender
Aylesbury, Buckinghamshire (On-site)
This organisation is scheduling interviews as the applications come in. Don't miss your opportunity, apply now!
Job description
Join Us in Transforming Lives! Be a Volunteer Befriender with Connection Support in Buckinghamshire
Are you ready to make a real difference in your community? Become a beacon of hope and companionship for those in need! We're on a mission to combat isolation and uplift lives, and we need you to make it happen.
Volunteering in this capacity allows you to create meaningful connections with members of your community while offering vital support. At Connection Support we make volunteering flexible to accommodate personal schedules and preferences, so it's easy for you to get involved.
The range of support you can offer is diverse and tailored to the unique needs of each individual. Whether it's accompanying someone to appointments, teaching digital skills, or simply providing companionship, your presence and assistance can have a profound impact.
The essence of volunteering as a befriender lies in the emotional tapestry you'll help create - the laughter shared over a cup of coffee, the stories exchanged during local events, and the bonds formed over moments of vulnerability and strength.
Ready to be part of something truly meaningful? Join Our Team of Volunteers and Be the Change!
Your wealth of experience and compassionate spirit can change lives. Join us at Connection Support and contribute towards creating a vibrant network of support and friendship, enriching the lives of those in need.
Contacting our Volunteer Coordinator or exploring the details on our webiste will provide you with a clearer picture of the commitment and the rewarding experiences awaiting you.
We welcome applications from people from all backgrounds to join our diverse team, if you have any disabilities or health conditions, we will do everything we can to help you access this opportunity.
More about Connection Support

Connection Support provides a breadth of specialist support services to a range of people facing complex life challenges. Our specialist suppor...
Read more
Posted on:
20 November 2023
Closing date:
18 February 2024 at 23:59
The client requests no contact from agencies or media sales.