Volunteer Driver
Manchester, Greater Manchester (On-site)
Unpaid role, expenses paid
This organisation is scheduling interviews as the applications come in. Don't miss your opportunity, apply now!
Job description
FareShare Greater Manchester is looking for safe, confident drivers to join our busy, friendly delivery team.
We re-distribute tonnes of surplus food a month to charities and community initiatives across Greater Manchester. This is an achievement of which we're proud, and want to expand and is why we need your driving and delivery skills to support our growing operation, especially in these current times of increased need.
Key responsibilities
Driving a van to deliver surplus food orders to the premises of the various Community Food Members we support.
Loading and unloading the vehicle and carrying out a range of tasks, from basic vehicle checks to delivery administration.
As a Delivery Driver at FareShare, you will be driving a temperature-controlled 3.5 tonnes Mercedes Sprinter van; working closely with a Driver's Assistant to re-distribute food orders to the premises of a wide variety of Community Food Members. You will be involved with loading the vehicle and carrying out a range of tasks, from basic vehicle checks to delivery administration.
The required skills and attributes are as follows. You should:
Be aged 25 or over, with a clean driver's licence (or a maximum of 3 points).
(Experience of driving a van is desirable though not essential).
Have an interest in the work of FareShare Greater Manchester and our values.
Be physically fit to take on moving and handling of food orders.
Possess the ability to follow procedures and instructions.
Have good verbal communication skills.
Have a high respect for Health & Safety standards and procedures.
Be reliable and be able to commit to pre-agreed volunteer shifts.
In return you will gain:
Career, CV advice and support
A reference for future employers
Reimbursement of travel and lunch expenses
The opportunity to give practical help to fight food poverty and reduce food waste (and associated CO2 emissions)
The opportunity to meet like-minded people and make new friends
Our operating hours are Monday - Friday 8:30am to 4:30pm.
Driver 4 hour shifts begin at 8:30am.
We especially welcome volunteers who can commit to one day a week.
The days and rota hours of volunteering are agreed around your availability.
More about EMERGE 3Rs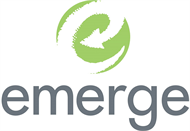 Launched in 2009, EMERGE 3Rs is a registered charity which exists to improve the economic, social and environmental wellbeing of local people, ...
Read more
Refreshed on:
04 November 2023
Closing date:
19 December 2023 at 23:59
Job ref:
FSGM-VolDriv-Jun2023
The client requests no contact from agencies or media sales.