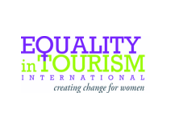 This organisation is scheduling interviews as the applications come in. Don't miss your opportunity, apply now!
Job description
Equality in Tourism is looking for two research assistants who will be key to furthering our work on gender equality and tourism. One will focus on supporting a European grant bid and the other on translating academic articles into readable material.
1. To work with a team putting a Horizon bid together – you will have experience of research, be adaptable and thorough and able to work alone as well as part of a team. You will gain experience working on a big European grant. You should have strong interest in our work on gender equality but also and interest in working conditions, Trade Unions, EU social protections and employer organisations. Immediate start. Minimum 8 hours per week volunteering – time flexible, must be able to commit until Feb 2024.
2. To work on our Insights, turning academic articles into readable accessible content. Seeking articles of interest to our audiences and creating blogs. You will love research and writing. You will be a self-starter with a strong interest in Gender Equality and/or Tourism. Minimum 4 hour per week – hours and times to suit you.
More about Equality in Tourism International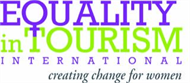 Equality in Tourism is seeking a volunteer who can help us achieve our potential. We are a micro charity, promoting and enabling gender equalit...
Read more
Refreshed on:
12 November 2023
Closing date:
27 December 2023 at 23:59
Job ref:
Research Assistant
The client requests no contact from agencies or media sales.