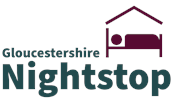 Gloucester, Gloucestershire (On-site)
This organisation is scheduling interviews as the applications come in. Don't miss your opportunity, apply now!
Job description
Help young people (16 to 25) in their time of need
Gloucestershire Nightstop is a non-profit making organisation offering emergency accommodation in volunteer's homes; our hosts are local people in Gloucestershire who invite the young person in need to stay a night with them. Our hosts provide a bed, an evening meal and breakfast to young homeless people who have nowhere else to go for the night.
A Nightstop stay provides safe, friendly accommodation and a chance for the young person to review their situation and with our help to sort out longer term accommodation with the relevant agencies.
We also provide a platform and a voice for those young people in the County of Gloucestershire affected by the issues of homelessness, exclusion, and poverty.
Why are we needed?
Gloucestershire Nightstop can be accessed on the very first day a young person finds themselves homeless and with nowhere to go. It is often the only emergency option available for young people in Gloucestershire and prevents young people from sleeping rough or staying in unsuitable accommodation, where they would be in danger or at risk of abuse.
High demand for housing in Gloucestershire means waiting lists for supported accommodation and council housing can be long, and young people with low needs are often at the back of the queue. Low incomes and a reluctance to rent to young people with no tenancy history means that private renting is rarely an option. Nightstop provides a safety net, providing time and space to find more settled and long-term options.
In the current climate of seismic pressure, particularly for young people who have the least experience, our work has never been more important. We are looking for new Trustees to join our talented and energetic board and help steer the charity through a time of exciting change and development.
Refreshed on:
05 November 2023
Closing date:
20 December 2023 at 23:59
The client requests no contact from agencies or media sales.