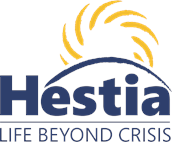 This organisation is scheduling interviews as the applications come in. Don't miss your opportunity, apply now!
Job description
Do you enjoy playing games and engaging with people? If so, we are recruiting for volunteers to facilitate weekly games and chat sessions at our Service in Tower Hamlets.
Playing games is a good boost of confidence every once in a while for everyone playing to feel like a winner. In turn confidence turns into happiness which is an instant mood enhancer. Also holding conversations is a great team activity to help people engage and build their confidence.
What you will be doing:
Coordinate and set up a weekly games and chat group
Inspire and motivate individuals to participate and plan/design upcoming sessions
Create a safe space for individuals to express themselves
Teach people how to play new card and board games
In the sessions encourage members of the group to connect and relate to each other through playing cards, board games and holding conversations
The skills you need:
Good interpersonal and communication skills
Ability to provide a supportive, and inclusive atmosphere that encourages learning and participation
Calm, patient, friendly and welcoming
What's in it for you:
Supporting You - You will have a dedicated volunteer supervisor to support you in your role; Quarterly volunteer forums with the central Volunteering team and volunteers across Hestia; References for job applications.
Developing You - You will gain knowledge and insight into issues that impact Domestic Abuse, Modern Slavery and Mental Health; You will have access to our extensive Learning and Development Programme; 40% of our departed volunteers secured a paid role at Hestia last year!
Valuing You - We hold annual Volunteer Awards, outings, celebration, and social events for our volunteers to get together and have some fun; We reimburse travel expenses and up to £5 for lunch for your volunteering.
More about Hestia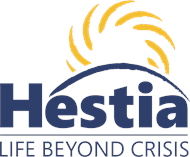 At Hestia we support adults and children in times of crisis.
We deliver services across London and the surrounding regions, as well a...
Read more
Posted on:
24 October 2023
Closing date:
22 January 2024 at 23:59
Tags:
Social Care/Development