Chair of the Board of Trustees
Bracknell, Bracknell Forest (On-site)
This organisation is scheduling interviews as the applications come in. Don't miss your opportunity, apply now!
Job description
Do you want to lead a charity supporting disabled people? Are you the new Chair of Bracknell Shopmobility?
Can you use your skills and enthusiasm to cooperatively govern and bring our strategy into action?
You could be the next Chair of Bracknell Shopmobility, leading and shaping our Board of trustees and our support for disabled people in and around Bracknell.
About us:
Set up in 2004, Bracknell Shopmobility are the independent charity helping local people's disability needs, from hire of mobility scooters to advice on disability aids and assistance.
We run mobility scooter hire from our shop in central Bracknell, with our community café and fundraising activities, plus contact with professionals who can advise on issues faced by disabled people. In Summer 2022 we obtained National Lottery funding to transform the charity; we're thus looking for Board leadership to help trustees and volunteers build and enact our strategy for the future.
In 2021/22 our income was £64k, and our Reserves have been maintained even during pandemic times: we now need to robustly plan for our future growth.
The role and what we're looking for in our new Chair
We're looking for someone to lead our Board, to work with other trustees to shape our future supporting disabled people. This is a high-profile appointment, with strong commitment to the future of Shopmobility an essential quality, plus an understanding of the value of our support we offer.
Trustees are the people who make the top-level decisions for our charity. Our Board includes people with experience and skills in managing the charity, with some newer trustees. If you can think strategically and plan long-term, you have the primary skills needed by our Chair; you'll also need to be able to work collectively with other Board members, have understanding and experience of leadership.
You don't necessarily need prior experience of charity trusteeship, as full induction to our organisation will be provided, plus specialist support including access to external training.
Note that we are also recruiting a new Treasurer, and together you will help steer our future.
We are a charity not a business, but we apply business principles to governing our organisation. We are looking for fresh expertise and experience from a variety of backgrounds to our charity; we want to expand the diversity of our Board, in all meanings of the word, and strongly welcome applications from people from less-represented groups.
The Board meets every two months in Bracknell; meetings are face-to-face, although some of your voluntary duties could be carried-out online. We ask for about 10 hours of your time per month; this includes all meetings, correspondence, communication, etc.
How to apply
This high-profile appointment is being managed for us by inVOLve Community Services, a charity-support organisation, who offer a no-obligation discussion by video or phone. A detailed Role Description and Skills Specification can be made available to you upon request.
Trustee appointments are subject to satisfactory references and completion of a satisfactory Enhanced DBS check.
Your CV and supporting statement will be read by our existing trustees; an informal discussion will be followed by a more-formal interview.
I need to know more
Contact Mike Allen via Quick Apply below for more information and arrange to have a no-obligation initial informal discussion (Teams/Zoom/phone) and explanation about this important role.
More about inVOLve Community Services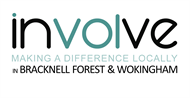 inVOLve Community Services are a charity-business support organisation: we help recruit trustees for other charities, part of ...
Read more
Refreshed on:
25 November 2023
Closing date:
09 January 2024 at 23:59
Tags:
Trustees, Governance