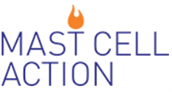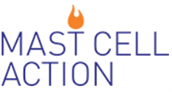 Volunteer Medical Lead
Unpaid role, expenses paid
This organisation is scheduling interviews as the applications come in. Don't miss your opportunity, apply now!
Job description
Description: You could make a real difference to the lives of patients and doctors struggling with a rare disease. That's what we do at Mast Cell Action - a charity dedicated to supporting the Mast Cell Activation Syndrome (MCAS) patient community and improving the evidence base for the disease.
We work hand-in-hand with doctors and patients to develop materials that truly make a difference. And with the help of our medical advisory panel, we're constantly improving our activities to better serve our community.
But we're not done yet. We're looking for someone with a genuine interest in this area, with medical, health, NHS, and research experience to join our team. You'll be responsible for developing and executing our strategy to engage with the medical community, research organisations, NHS policymakers, and our community as a whole.
You'll lead multiple projects, collaborating with doctors to better understand and define our community, as well as initiating and executing new projects. And with your expertise, you'll ensure that all our communications are evidence-based and informative.
So, if you're passionate about making a real difference, come and join us at Mast Cell Action. Together, we can create a brighter future for patients and doctors alike.
You will lead a team of passionate volunteers and interns, working closely with our Operations Director to drive our mission forward. One of your key responsibilities will be to nurture and grow our Medical Advisory Panel, working hand-in-hand with supportive doctors and medical institutions. You'll be the face of the charity, representing us in all our interactions with these key stakeholders.
You'll report directly to our trustee board, ensuring that all of our activities are aligned with our overall strategy and goals.
We're looking for a dynamic individual who can inspire and motivate their team to achieve great things. If you're passionate about healthcare and have experience working with medical institutions, this is the perfect opportunity for you. So why not join us at Mast Cell Action and help us make a real difference in the lives of patients and doctors?
What impact will they have?
At Mast Cell Action, we know that communicating, engaging, and educating the medical community and policy makers is crucial if we want to improve support for MCAS patients. And that's where you come in.
As our communications expert, you'll play a pivotal role in advancing patient care over time. You'll work closely with doctors, medical institutions, and policy makers to raise awareness of MCAS and advocate for better support for patients.
By effectively communicating the importance of MCAS and engaging with key stakeholders, you'll help improve patient outcomes and quality of life in the long run.
If you're passionate about making a real difference and have experience in healthcare communications, this is the perfect opportunity for you.
About the volunteer
What skills should they have
We are looking for a volunteer who has experience in the NHS and medical/research environment. If you're someone who can assess a situation and develop a clear strategy to achieve the desired outcome, we want to hear from you.
As our ideal candidate, you're an effective communicator who can engage with doctors and produce written and visual materials that really make an impact. You're also a team player who can work effectively as part of a multidisciplinary team.
Managing projects and team members is second nature to you, and you're able to keep everyone on track and motivated. And with your awareness of the political and economic landscape in the area of complex diseases, you can navigate through any obstacles that come your way.
If you're passionate about making a real difference in the lives of patients with complex diseases and have the experience we're looking for, we want you on our team at Mast Cell Action.
Skills
Medical related background
Medical writing skills
Project management
Team management
Analytical and conversant with research methodologies
Refreshed on:
06 December 2023
Closing date:
20 January 2024 at 23:59
Tags:
Volunteer Management, Nursing