Trustees
Using Anonymous Recruitment
This organisation is using Anonymous Recruitment to reduce bias in the first stages of the hiring process. Our system keeps your personal information hidden until the recruiter contacts you.
This organisation is scheduling interviews as the applications come in. Don't miss your opportunity, apply now!
Job description
2023 is a pivotal time in the Muscle Help Foundation (MHF) charity's development as we move into our 20th Anniversary year. We're seeking new Trustees to join our Board.
MHF is a small multi-award winning, family-centred charity, now delivering virtual experiences in the UK as a direct consequence of COVID-19. These interventions are called Muscle Dreams, designed for children & young people (8-28yrs) with the muscle wasting disease, Muscular Dystrophy (MD).
MHF's growing impact is being felt by beneficiaries and their families across the UK – from improved confidence, greater self-esteem, and an increased sense of hopefulness to a powerful shared identity that connects families, giving a platform to share knowledge, memories and establish lasting friendships.
DETAILED DESCRIPTION
We have a number of exciting opportunities to bring your skills, talents, energy and experience in making a vital difference to the lives of vulnerable children and young people (8-28yrs) with Muscular Dystrophy.
We are looking for Trustees who have a passion to take the charity forward, to grow impact, to leave a personal legacy and to feel the sense of personal fulfilment from the time they volunteer.
Being an impactful trustee requires more than understanding the role description; and in today's new world, ensuring compliance is essential but not enough.
AS A TRUSTEE, YOU WILL
Have an opportunity to help improve the lives of children, young people and their families
Contribute to the governance of our small national charity
Have strategic responsibility for a specific skill area
Act as an advocate/champion in promoting our work across your network
Receive induction, support and training
Have an opportunity to bring your lived experience, in using (and further developing) your skills for the benefit of others
Be a part of the team that will help the charity achieve its overarching 657 Muscle Dream mission
REQUIREMENTS + KEY CRITERIA
Our key criteria are that you have a commitment to the charity's values and enthusiasm, an understanding and passion for our work, great communication skills and a real desire to make a difference to the lives of our beneficiary community.
You may have close experience of living with muscular dystrophy, other disabilities or life limiting conditions, but this is not essential.
MAIN BOARD MEETINGS + EXPENSES
The expected time commitment is approximately 6hrs hours per month, to include taking part in Trustee Board meetings (once every three months) and being involved in occasional projects – MHF Trustees 'own' a 'bucket', in other words, an area of responsibility like 'HR' or 'Finance' or 'Safeguarding' that allows an individual to bring their skills, experience and talents to the charity. Reasonable expenses will be covered.
WHAT ARE WE LOOKING FOR – PERSON SPECIFICATION
An excellent communicator with listening, responding and interpersonal skills, able to both empower and challenge supportively.
A strong commitment to equality, and an understanding of disability and how for example this may impact on the quality of life and life choices for disabled people and their families.
Commitment and time to dedicate to the role and responsibilities of being a Trustee.
Commitment to the charity's vision, mission and values and a desire to make a difference to the lives of our vulnerable beneficiary community.
Understanding of the context in which the Muscle Help Foundation works, its values, and the importance of ensuring public confidence and trust in the charity.
Previous experience of working collaboratively as part of a team, using sound independent judgement and collective decision making.
The capacity to grasp issues outside personal experience and the ability to contribute to high level strategy development.
The ability to think creatively and strategically.
Commitment to equality and diversity in working relationships with other trustees, staff, beneficiaries and other stakeholders.
WHAT DIFFERENCE WILL YOU MAKE?
The role of an MHF Trustee is to provide strategic leadership in line with the organisation's objectives. Trustees will use their knowledge, skills, passion and experience to ensure that the charity achieves its objectives – as a Trustee, you will represent the interests of all stakeholders and act as an ambassador.
This is a hugely important role that will help ensure that the charity can continue its support for its vulnerable community, namely children and young people (8-28yrs) with muscular dystrophy in the UK.
AN AMAZING OPPORTUNITY TO BRING YOUR UNIQUE SELF
As an MHF Trustee, this is an amazing opportunity to bring your unique skill set to help the strategic progression of the charity in reaching its overarching goal to deliver 657 Muscle Dream interventions, that's one cherished moment-in-time that changes lives and gives hope, that's one experience for every muscle in the human body, the charity will have delivered 462 Muscle Dreams, leavving a further 195 to go.
IN RETURN FOR YOUR COMMITMENT AS A TRUSTEE
You will have an opportunity to help improve the lives of children, young people and their families
Be part of an incredible team all rowing in the same direction
Contribute to the governance of a small, multi award-winning national charity
Have your voice heard and listened to
Attend events, meet beneficiaries & families and by default, witness the impact of the charity's work
Plus have strategic responsibility for a skill area such as: HR & governance, fundraising (income generaton), corporate partnerships or digital
Network with other like-minded individuals with common values
Receive induction, support and training
And much more…
DIVERSITY AND INCLUSION
Our greatest strength as a board and as an charity is in our community's diversity. We are particularly interested in hearing from applicants with diverse skills and experiences that reflect the diversity of our beneficiaries and welcome applications from first time Trustees. Please contact us at < chair @ musclehelp (dot) com > to discuss the role or any ways we may be able to support you through our recruitment process.
More about Muscle Help Foundation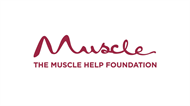 Using the power of personalised, inclusive and well executed experiences, we offer a purposeful, transformative platform that builds ...
Read more
Posted on:
14 November 2023
Closing date:
12 February 2024 at 23:59
Tags:
Trustees, Governance
The client requests no contact from agencies or media sales.