Job description
Are you looking for an office job that gets you out of the office and rather off on your own African adventure? This is the job for you!
Red Sweater Project collaborates with developing communities in the creation of affordable, accessible and advanced educational opportunities for children in rural Tanzania. The organization operates The Mungere School near the town of Mto wa Mbu in the northern Arusha Region.

Red Sweater Project is accepting applications for an Office & Accounts Manager to manage the financial, administrative and human resource operations of the organization and The Mungere School.

The Office & Accounts Manager coordinates the daily functions of the organizational office in Tanzania, while liaising with operations in the United States, and provide support for administrative and school operations.

Job Periods January 6 - June 30, 2017 (6 months)* OR
June 1 - December 15, 2017 (6 months)*
*6-month minimum commitment, 1 yr preferred

Stipend USD $300 per month living stipend
+ free accommodation, orientation and training

Responsibilities
Manage School and Organizational accounting and record-keeping
Assist with human resource duties, including payroll
Support Tanzanian staff and international volunteer program
Coordinate School visitations, including liaising with partners and donors
Engage Mungere students and/or community members in discussions and projects designed to develop entrepreneurship
Communications with staff and volunteers in U.S. and Tanzania
Contributions to newsletter and fundraising materials
Qualifications
Minimum 1 year experience in office administration and accounting
Previous experience with bookkeeping or accounting software (preferably Quickbooks or other cloud-based accounting software)
Organization and attention to detail
Flexibility to work individually and as part of a diverse team
Professionalism and passion
Experience traveling, living and/or teaching abroad a plus
Interest in Tanzania's indigenous cultures and traditions
Ability to live in a developing community
--------------------------------
How WE Pitch In:
We pick you up at Kilimanjaro Airport and transport you to your new home
We arrange and furnish housing
We provide orientation, familiarizing you with life in Tanzania and office operations
We do NOT charge volunteer program fees
We provide a computer (but welcome and encouraged to bring your own)
We provide assistance with travel planning and arrangements
We welcome your input and value your suggestions
How YOU Pitch In:
You use your passion and experience to the benefit of students
You cover your living expenses (USD $200-300/month average)
You pay for airfare, immunizations, and visas (between USD $300-800)
You pay for your health insurance and medical expenses (if any)
You agree to follow our volunteer conduct and safety policy
Work, With A Side of ADVENTURE
As you experience life in a remote tribal community and explore Tanzania's scenery and wildlife, it is difficult not to fall in love with the country and its people.

Mungere Village is nestled in Africa's Great Rift Valley, a short distance from Lake Manyara, Ngorongoro Crater, the Serengeti Plains and other unique destinations.

Travel further from the village to summit Mt. Kilimanjaro or relax on the beaches of Zanzibar Island.
More about Red Sweater Project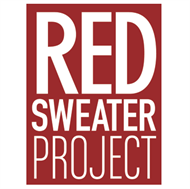 Red Sweater Project collaborates with developing communities to create affordable, accessible and innovative educational opportunities for chil... Read more
Posted on:
15 October 2016
Closed date:
13 January 2017 at 23:59
Tags:
Finance, Operations
The client requests no contact from agencies or media sales.