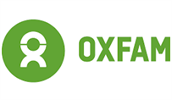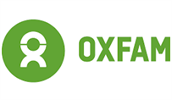 Online Shop Volunteer - Oxfam Morningside
Morningside, Edinburgh (On-site)
This organisation is scheduling interviews as the applications come in. Don't miss your opportunity, apply now!
Job description
Join the Oxfam community!
As an Online Shop Volunteer you'll be behind the scenes in our busy shop and learn all about selling donated gems through Oxfam's unique Online Shop. You can get involved in everything from researching, describing, photographing, to posting. Best of all you'll be raising vital funds to support people facing poverty around the world.
About this role
We will give you all the training and support you need so you will develop your skills as part of our Online Shop team. You don't need to have any experience – we've got you covered. You can also get some lunch and travel costs too. Whatever you need, we're here to help.
As an Online Shop Volunteer, you'll develop transferable skills that boost your confidence:
Improve your communication skills as part of a team
Put your expertise to good use by focussing on what interests you the most
You'll develop IT experience with ongoing support
Selling some of our most unusual and valuable items, you'll know you're making a real difference
Along with learning all about this role, you can branch out and try other things. Whether it's about the shop floor or behind the scenes, we will help you to learn as many skills as you want.
Volunteering that works for you
Volunteering can be very flexible to suit you. So even if your availability or skills don't match this role, get in touch and we will find something right for you. By volunteering for a few hours a week, you will meet new people and have some fun for a good cause.
If you can't apply online please visit the shop for a paper form.
Everyone has something to offer
At Oxfam we know that everybody can make a real difference. People come to us for all sorts of reasons, from all backgrounds, and we will do what we can to find a role which works for you. You can find out more about volunteering with Oxfam here.
What happens next?
After you apply the manager will ask you to come in for an initial chat. This is not an interview, just a chance to get an idea of what you'd like to do in the shop. From there you can meet the rest of the volunteer team and get involved with whatever area of the shop takes your interest!
Applicants will be a part of:F5805, Oxfam Shop Morningside Road
Opportunity manager:Sunny Garseg
Refreshed on:
06 November 2023
Closing date:
21 December 2023 at 23:59