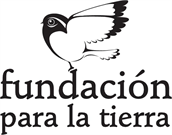 This organisation is scheduling interviews as the applications come in. Don't miss your opportunity, apply now!
Job description
About Para La Tierra
Fundación Para La Tierra is a not-for-profit organization dedicated to the conservation of fragile habitats in Paraguay. Our vision is to change the course of Paraguayan environmentalism by inspiring people to appreciate the value of nature. We are working together with the Paraguayan government, local community members, national and international NGOs, and national and international volunteers and interns to protect Paraguay's unique environment.
Para La Tierra achieves this mission through three primary programs: Scientific Research, Community Engagement, and Environmental Education.
We founded our Eco-Club program Voces de la Naturaleza in 2015 in order to transform the way that Paraguayan youth learn about their environment. Our curriculum is centred on our 3-C's System. We believe that through Creativity, Curiosity, and a Connection to Nature we can provide our club members with the soft skills they need to become Eco Leaders, that is growing adults who instigate action for the benefit of the community that supports them and the environment that surrounds them.
Throughout the past 7 years, our Voces de la Naturaleza program has grown into a network of 36 Eco-Clubs that spans 8 states of Paraguay. Led by volunteer facilitators, our clubs provide a safe space for hundreds of children (aged 7-14) to engage their creativity and learn about the natural world.
About the Environmental Education Internship position:
We are looking for passionate interns who can stay for at least 3 months to help kick start our newest Eco-Club Initiative. We host a myriad of different activities that are still developing alongside our community's needs. This means that no two days of your stay will be the same.
This program offers a great opportunity to gain hands-on experience in education, while making a real difference in the world.
Responsibilities will include:
Planning lessons, games, and activities aimed at children aged 7-16

Be creative in coming up with new ideas to actively involve children in fun and educative activities

Contributing to the overall design of the curriculum

Leading activities, assisting in lessons, and chaperoning groups on excursions

Interacting with Paraguayan children in a variety of settings (1-on-1, as a teacher in front of a class, as a tutor or assistant to small groups, as a group leader, etc).

Cleaning up and organizing materials before and after events

Serving as an ambassador for the PLT Eco-Club during all external events
Requirements:
Proficiency in Spanish (ability to communicate) as the children only speak Spanish

Experience in education or camp counselling

19 years of age or older

Experience working in developing countries (preferred)
Conditions:
Para La Tierra charges interns to cover costs of room and board. The price includes all living costs during their stay with us and a personal pick-up upon arriving. Interns receive three meals a day, unlimited coffee, tea, yerba mate and diluting juice, as well as a bed in shared accommodation with hot showers and access to WiFi. It also includes organized activities & trips for our interns such as barbeques, game nights, beach trips and much more.
The fee further covers administrative costs associated with the stay, and a small contribution to Para La Tierra's conservation and education projects.
Weekly basis pro rata payments are accepted in special cases. There is a 25% discount for South American nationals.
Costs: $1,195 per month for the 1st 2 months and $995 for each subsequent month.
Benefits:
Our interns finish the program taking away a long list of newly learned skills, a professional reference, and one heck of an experience to share at their next interview. But they also leave behind a great deal. All of our intern projects are directly involved in promoting the conservation of this threatened habitat. The scientific investigations of the area help raise awareness of the ecological importance of Ñeembucu at both the national and international levels. Our projects are regularly published in scientific journals, further raising the profile of Paraguay, and many interns make their way onto the author line for the first time in their early careers through their work with Para La Tierra.
More about Para La Tierra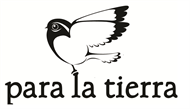 Located in the quaint city of Pilar, Para La Tierra is a Paraguayan NGO that is protecting habitats in Paraguay, a country with a record of ext...
Read more
Refreshed on:
03 November 2023
Closing date:
18 December 2023 at 23:59
Tags:
Social Work, Teaching
The client requests no contact from agencies or media sales.