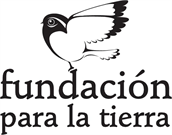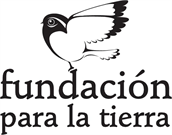 Volunteer and Intern Coordinator
This role does not include a salary, but all room and board are covered for the entire period of the stay (value of $540).
This organisation is scheduling interviews as the applications come in. Don't miss your opportunity, apply now!
Job description
About Para La Tierra
Fundación Para La Tierra is a not-for-profit organization dedicated to the conservation of fragile habitats in Paraguay. Our vision is to change the course of Paraguayan environmentalism by inspiring people to appreciate the value of nature. We are working together with the Paraguayan government, local community members, national and international NGOs, and national and international volunteers and interns to protect Paraguay's unique environment.
Para La Tierra achieves this mission through three primary programs: Scientific Research, Community Engagement, and Environmental Education.
About the Role
The Volunteer and Intern Coordinator (VIC) position is a very broad role with numerous responsibilities. It is NOT a scientific role, and you will not be expected to supervise scientific projects. You will be primarily responsible for ensuring that all Para La Tierra visitors, volunteers, interns and researchers get a well-rounded and rewarding experience during their stay in Paraguay. To this end it is exceptionally important that you are positive and outgoing, with a can-do attitude, and that you are willing to try and solve problems and work independently.
Your key responsibility will be to maintain a happy and healthy volunteer house.
The position includes tasks such as:
Meeting and greeting new volunteers, including running bus station pickups, giving welcome inductions and walking tours.

Coordinating and accompanying volunteers and interns to their daily fieldwork activities.

Leading weekly house meetings to address any issues with the house or PLT activities, and relay relevant information back to PLT management.

Organising volunteer activities, such as movie nights, quiz nights and weekend trips.

Address any needs for equipment or food-shopping in the house, including keeping the bar and breakfast area fully stocked at all times.

Ensure health and safety as well as compliance to house and field rules at all times.

Help establish a culture of positivity, acceptance and equality, leading by example.

If the VIC is interested, there is the possibility to engage in scientific and community engagement projects in and around Pilar
What you can expect from us:
Personal pick-up upon arriving and walking tour through Pilar

Thorough introduction to the organization

Weekly team meetings

24/7 emergency support

Organized activities & trips (asados, game nights, trips to the beach, cultural activities) with like-minded people from all over the world

Working in the quaint city of Pilar with lots of opportunities to meet the friendly and easy-going Paraguayan lifestyle

The satisfying feeling of committing your work to a good cause whilst gaining insight into a new culture

Certificate of completion detailing your role, the project(s) you participated in and the dates you volunteered in
Requirements:
Applicants must be at least 18 years old.

A manual driving licence is required.

Conversational English is required, basic level of Spanish is preferred.

No education requirements are necessary, but a complete understanding and respect for the scientific process is.
Desirable skills and experience:
Positive, outgoing personality with a desire to socialise and an ability to inspire groups to bond.

Team-leading skills with an ability to communicate effectively.

Comfortable driving a manual car on foreign roads.

Ready to wake up early and go to bed late while balancing their own schedule (and naps) around this.

Due to the nature of this role, the VIC is never truly "off-the clock". If you are likely to perceive evening socialisation such as hosting movie nights or going out for meal with the team as "work time" then this role is probably not for you.
Conditions:
Six months minimum with an option to extend the contract following successful review after at least three months in the role.
This role does not include a salary, but all room and board are covered for the entire period of the stay (value of $540).
More about Para La Tierra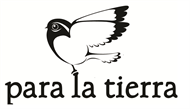 Located in the quaint city of Pilar, Para La Tierra is a Paraguayan NGO that is protecting habitats in Paraguay, a country with a record of ext...
Read more
Refreshed on:
03 November 2023
Closing date:
18 December 2023 at 23:59
Tags:
Volunteer Management