Support Group Coordinator - Milton Keynes
Milton Keynes, Milton Keynes (Hybrid)
Unpaid role, expenses paid
This organisation is scheduling interviews as the applications come in. Don't miss your opportunity, apply now!
Job description
Parkinson's changes lives. From the day of diagnosis, people with Parkinson's and their loved ones need to know we're by their side.
By 2024 Parkinson's UK will provide personalised information, services and opportunities, from day one, to many more people affected by the condition. But, we need your help to do this.
If you're looking to meet new people and make a real difference in your local community, this role is for you. Leading the support group in Milton Keynes, you'll help people affected by Parkinson's to draw on invaluable support from their peers.
You'll have a chance to use and develop your administrative, leadership and communication skills - supported by local staff, to develop a programme of activities for your group.
As part of recruitment, you will be asked to provide a reference for this role. Speak to your staff contact for more information.
Why we want you
Support groups across the UK are run by volunteers and offer friendship and support to people living with Parkinson's and their families and friends. These groups need a leader, working with other staff and volunteers, to coordinate and arrange the activities the group will offer - from monthly talks, to yoga.
What you will be doing
Act as a contact for local and UK office staff
Arrange the group's programme of activities, including any outings
Organise room booking and refreshments
Working with staff and other volunteers to ensure the group runs in line with Parkinson's UK guidelines
The skills you need
Strong administrative skills, communication and IT skills in order to ensure smooth running of the group
Collaborative and team focused, as you will need to gather and distribute information to everyone involved
A positive attitude to making things happen in the local community
Motivated and reliable, with strong organisational skills in order to support the group
Enthusiastic and friendly, as you will be representing both the local group and Parkinson's UK
What's in it for you
You'll help people with Parkinson's in your community get connected to invaluable support from their peers
Meet new people and make new friends, both in the group and in the local community
Learn and develop valuable organisational, administrative and people skills
Disclaimer
It's important that people affected by Parkinson's can trust us with their personal information. You would be handling personal or sensitive data, so by undertaking this role you'll need to complete our Advanced Data Protection training. Your Parkinson's UK staff contact can help you do this. You will also be required to sign a confidentiality agreement.
More about Parkinson's UK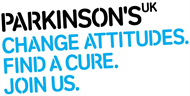 We're the Parkinson's research and support charity. Because we're here, no-one has to face Parkinson's alone.
W...
Read more
Posted on:
07 November 2023
Closing date:
05 February 2024 at 23:59
Tags:
Admin, Volunteer Management
The client requests no contact from agencies or media sales.