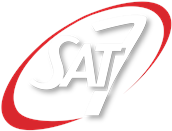 Unpaid role, expenses paid
This organisation is scheduling interviews as the applications come in. Don't miss your opportunity, apply now!
Job description
DO YOU WANT TO SEE CHANGE IN THE MIDDLE EAST AND NORTH AFRICA?
By joining the board of SAT-7 UK you will enable SAT-7 to continue to make and broadcast transforming Christian TV programmes. God is using SAT-7 to bring about change, through a role on the SAT-7 UK board of trustees you can help make a lasting impact on the lives of millions.
SAT-7 UK is a registered charity (no 1060612) which seeks to see a growing Church in the Middle East and North Africa, confident in Christian faith and witness, serving the community and contributing to the good of society and culture. SAT-7 UK is part of an international Christian media ministry. Through our partnership with SAT-7 International, we are bringing lifechanging joy to the people of the Middle East & North Africa through powerful, faith-filled television and digital media programmes, supported in the UK through prayer, giving and influencing to bring about change.
Its board of Trustees are responsible for the overall governance, monitoring and strategic direction of the charity to ensure that the charity fulfils the objects defined in its articles and acts in accordance with the charity's vision and mission, and in compliance with all legal and regulatory requirements. The trustees have delegated the overall management of the charity to the CEO. The CEO has recruited a staff team with specific responsibility for implementing strategy.
The board of Trustees have a specific need for trustees who can help them increase the reach and profile of SAT-7 UK.
Meetings of the trustees are held quarterly and are used to review progress, set objectives, establish policies, as well as other issues of relevance.
Trustees are selected to utilise their specific skills and experience. The skills of potential trustees are therefore taken into consideration before appointment to ensure that a diversity of skills (including finance, marketing and fundraising), experience and Christian traditions are represented on the board. Prospective candidates are interviewed by the existing trustees and the CEO and are selected by nomination and a vote by the board. All trustees must be fully supportive of SAT-7's ethos and statement of faith.
If you would like more information about becoming a trustee of SAT-7 UK please send an initial enquiry.
More about SAT-7 UK Ltd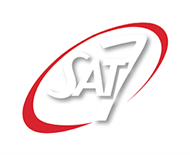 SAT-7 STRATEGY: SAT-7 is a strategic international satellite and digital media network, working to see a growing Church i...
Read more
Posted on:
23 October 2023
Closing date:
21 January 2024 at 23:59
Tags:
Christian, Governance
The client requests no contact from agencies or media sales.