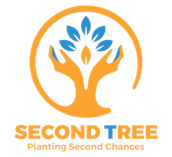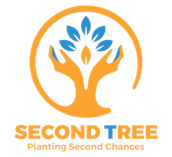 Youth Program Coordinator
Voluntary with stipend available.
This organisation is scheduling interviews as the applications come in. Don't miss your opportunity, apply now!
Job description
We are looking for a Program Coordinator for our Scouts Program based in Ioannina, for a minimum commitment of 6 months.
In this role, you'll be coordinating the daily planning and delivery of activities for young refugees in two refugee camps: Katsikas and Agia Eleni.
The program consists of English language classes, educational workshops and excursions outside of the camp. The program engages around 50 children at each site, between the ages of 8 and 17, the majority of whom are from Iraq, Afghanistan and Syria.
For this role:
Initially, you will work closely with the outgoing Program Coordinator to learn how the program functions. This may last a few weeks and may include preparing and delivering sessions in line with your skills, supporting teachers, and helping organise weekend excursions. This gives us a chance to see your capacities and conduct a thorough handover.
Role Description:
You will…
Coordinate, delegate, and manage a team of 4-5 volunteers in the daily operations of the Scouts Program
Develop current programming in coordination with the Programs Manager and project team member
Assess impact and effectiveness of the program in line with its objectives
Plan and deliver effective educational and outdoor activities, within a theme-based, modular curriculum
Ensure a high quality of program implementation, with the ability to provide behaviour management and safeguarding training to new volunteers
Directly supervise and support project team to ensure effective inductions and transfer of key skills/knowledge take place between short term team members
Liaise and collaborate with relevant local and national authorities and stakeholders
Represent Second Tree in relevant external meetings with international actors (UNHCR, IOM, ASB, Intersos, TDH) or local authorities (municipality, army, police, etc)
Capture and compile relevant M&E on the program
Conduct interviews with volunteer candidates
Skills:
You are able to. . .
Oversee the delivery of program activities and the completion of vital administrative and logistical tasks
Be accountable and efficient, making sure that tasks that you take up are completed in the agreed timeframe
Be honest and transparent, being able to give and receive feedback in the most straightforward way
Have a strong sense of humor, being able to make fun of yourself is key
Care for people, the interests of the people we work with should always be your first concern
Instil the values above in the people that work with you
Prioritise and delegate tasks effectively, ensuring all deadlines are met
Manage individuals effectively to create a positive team environment in which shared problem solving is encouraged
Communicate in English, both written and orally
Learn quickly, managing a wide-ranging and intense workload
Knowledge:
You understand…
What is required to work and effectively communicate in complex and volatile contexts
Essential background of the refugee crisis and its impact
Essential behaviour management techniques which can be employed effectively with children and young people
Your own personal leadership skills/profile and how to effectively manage a team
We offer:
Accommodation in a shared house.
Transportation to/from work.
After completion of a three-month trial, if you commit long-term, small monthly expenses refund.
In certain periods of the year, demand is extremely high, and the volunteer houses might be full. If you have the means to pay for your own accommodation, please let us know. We would still be happy to host you if space is available. However, in a situation where the volunteer houses are full, this would allow us to offer a volunteering opportunity to someone that cannot afford to pay rent.
Posted on:
14 November 2023
Closing date:
12 February 2024 at 23:59
Tags:
Volunteer Management, Teaching
The client requests no contact from agencies or media sales.