Helpline & Text Volunteers
Bristol, Bristol City (On-site)
Job description
Hours: 
Part Time – 3.5 hours a week on either Monday or Thursday evenings; plus, additional training/supervision as required
Location: 
Bristol (we will also be recruiting remote volunteers in 2024, so please do get in touch if you're further afield)
Details of role:
If you are looking for a rewarding, meaningful role and a new challenge, this is the opportunity for you. Self Injury Support has been supporting people affected by self-harm, trauma, and distress for over 30 years and we are looking for new volunteers to help us continue offering these vital support services.
Our wonderful team of Support Service Volunteers provide valuable non-judgmental support to people of all ages, genders and backgrounds via our helpline, text, webchat, email and letter-writing services. Our services have been closed since December 2022 while we've been working hard to restructure them and obtain secure funding to make them more available, accessible and sustainable. We're so excited to now be in the position to open these reinvigorated services, and we're looking for people to help make an important difference to the lives of the people who contact us.
Why volunteer? 
Be part of a newly reopened service offering meaningful support to people of all ages and genders across the UK affected by self-injury 

Participate in a training programme delivered by staff with a wealth of experience and expertise in self-injury and related issues 
Develop valuable skills and knowledge in active listening, self-injury, trauma, mental health, and many more topics 

Meet supportive, like-minded peers on shift, as well as at volunteer days where you'll receive additional relevant training 

Get monthly confidential supervision sessions as part of volunteering with us, ensuring that you're always supported in the work you're doing 
What's it like being a volunteer?
When you join our team, you'll take part in our training course. The training is a brilliant opportunity to meet new people and learn the valuable skills you'll take with you into the work. Our training covers experiential listening skills, self-injury, supporting suicidal callers, understanding the impact of trauma and abuse, mental health awareness, and reflective practice. 

You can choose which service you'd like to join and will receive further training in how to support people via your chosen platform.

Once you've started on the service, you'll either answer calls, texts, webchats, letters or emails from people across the UK and offer them confidential emotional support. The work can be emotional but highly rewarding. 

Each month, you'll meet your personal supervisor for a free 1:1 supervision session. Here, you'll have a safe and confidential space to reflect on the work and its impact on you and talk through any issues. 
Who can volunteer? 
We are looking for anyone who wants to offer meaningful support, who can listen with empathy and an understanding that everyone's situation is personal and unique. We are keen to recruit volunteers who are flexible, adaptable and open to new learning experiences.

We welcome volunteers of all backgrounds and life experiences. You may have your own experiences of self injury or mental ill health or be keen to learn more about how to support others through these experiences. 
You don't need previous helpline or counselling experience, just an open mind, a commitment to the role, and a willingness to learn. 

We ask our volunteers to offer support on the service three shifts out of four (3 in a month or thereabouts).

All our services run from our offices in central Bristol, so ideally, you'll live locally or be able to travel in easily. Not local? We're planning to set up a remote, home-based volunteering service in 2024, so please do apply and we'll be in touch when this is being established.

Before you start volunteering with us, we'll do an Enhanced DBS check. Please note that having a criminal record does not necessarily preclude you from volunteering with SIS.
What Happens Now?

Once you've filled in our Interest Form we'll contact you for a chat and to discuss next steps.

We require all volunteers to attend our small group training courses, there will be a general skills training course followed by breakout groups. To learn the skills specific to your chosen service. We can discuss your availability when we meet.
Practical Details

Our main office is Central Bristol. There are good public transport links and parking nearby

We regret that the premises is not wheelchair accessible. We can offer our preliminary chat over the phone and discuss any adjustments we could make for more flexible roles.

We ask that volunteers commit to 6 months on the service after completion of training.

Due to the nature of our women –only nights, roles on those nights are only open to self-identifying women and is exempt under Schedule 9 Part 1 Equalities Act 2010
An Enhanced Disclosure Barring Service (DBS) check will be required for this role which will be paid for by Self Injury Support
Closing Date: 
10/12/2023
Contact Person: 
Jess Puplett/Sian Rance/Molly-Jo Sullivan
Postal Address: 
Self Injury Support PO Box 3240 Bristol BS2 2EF
More about Self Injury Support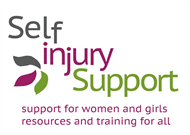 Self Injury Support is a national charity that offers confidential, non-directive and non-judgmental emotional support to women and girls of al...
Read more
Posted on:
03 November 2023
Closed date:
09 December 2023 at 23:59
Tags:
Support Worker, Vocational/Services
The client requests no contact from agencies or media sales.