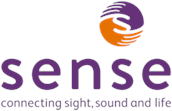 Closing in 6 days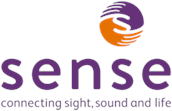 Siblings and Young Carers volunteer - Birmingham and Loughborough
Loughborough, Leicestershire (Hybrid)
Birmingham, West Midlands
Unpaid role, expenses paid
This organisation is scheduling interviews as the applications come in. Don't miss your opportunity, apply now!
Job description
At Sense we know that it's not easy being a young carer or sibling of a disabled child. Their wellbeing and happiness is just as important. That's why Sense supports activities and sessions specifically for young people aged 5-18 who have a caring role for a parent, carer or sibling.
We run a range of virtual and in person activities throughout the month. Our sessions are based on what the young people tell us they like doing, giving them a break, and also providing opportunities to meet and develop friendships with other young people in a similar situation.
Our Siblings and Young Carers in person activity group sessions take place once a month. Activities include picnics, bowling, arts and crafts and rock climbing, enabling the young people to spend time doing fun things with other siblings and young carers with similar experiences.
You do not need to have any previous experience working with siblings or young carers as we will provide you with training and ongoing support to equip you for your role.
About Sense
Sense is a national disability charity that supports people with complex communication needs and their families to be understood, connected and valued. We are here for every person who faces communication barriers in a world that relies on being able to see and hear well to be connected.
Will the role suit me?
Yes, if you have:
· Willingness to develop or learn new skills
· Reliability and good communication skills
· A sense of fun and adventure!
· Respect for others and their diversity
· An interest in supporting the work of Sense and want to make a difference to people who have complex disabilities and are deafblind and their families
Practical Considerations
Our project is based at Sense College Loughborough or Sense Touchbase Pears in Birmingham. Our activity group runs once per month, for 3.5 hours on a Saturday afternoon. Ideally you would be able to commit to at least 6 months of volunteering.
An essential part of getting ready to volunteer is attending a training session where you'll learn more about your volunteer role, the specific needs of children and young carers and how to keep young people on the project safe.
Your travel expenses will be covered by Sense.
You can apply here: http://bttr.im/9ex4s
Job Type: Volunteer
Sense are looking for volunteers to support their activity groups for Siblings and Young Carers aged 5-18 in Birmingham.
More about Sense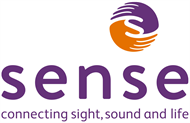 We believe that volunteers enable us to bring people together, and provide opportunities for people with complex disabilities to communicate an...
Read more
Refreshed on:
02 November 2023
Closing date:
17 December 2023 at 23:59
Tags:
Social Care/Development, Social Work