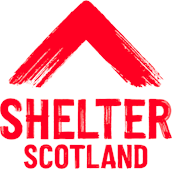 Closing in 7 days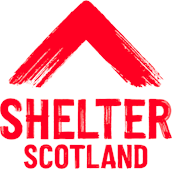 Fraserburgh Shop Volunteering Opportunities
Fraserburgh, Aberdeenshire (On-site)
Unpaid role, expenses paid
This organisation is scheduling interviews as the applications come in. Don't miss your opportunity, apply now!
Job description
Shop Volunteering Opportunities Fraserburgh
Our shops are at the heart of local communities raising vital funds for our fight against homelessness and bad housing - and they're powered by our volunteers!
Suggested Involvement: It's up to you! We have volunteers who support for one hour a week and others who volunteer more. Many people volunteer for a morning or an afternoon each week, but we'll have a chat about your availability after you've applied.
Availability: The shop is open Monday - Saturday 09:00-17:00.
Location: Shop in Fraserburgh, AB43 9AH
Supervised by: Community Shop Manager/Assistant Manager
Why volunteer with Shelter Scotland?
Home is a human right. It's our foundation and it's where we thrive. Yet, every day millions of people are being devastated by the housing emergency.
We exist to defend the right to a safe home. Because home is everything.
We're passionate about what we do, and love giving second-hand clothing a chance of going to a good home. Our shop teams ensure fighting the housing emergency never felt so fun.
What can I do?
After you've filled in an application, we will invite you for an informal chat to find the right role for you. Some roles involve a basic criminal record check being completed during recruitment. Having a criminal record does not mean that you cannot volunteer with us, but it may impact the ways you can get involved.
Our retail volunteers are in the middle of it all, and there's plenty to get involved with. You might be sorting stock, engaging with customers, ringing items through the till, creating fantastic window displays or keeping our shop floor looking organised.
- You will not undergo a criminal record check for this role
Volunteering in a leadership role
Our volunteer supervisors help with overseeing the running of our shop and creating a fantastic environment for our customers. You may be involved with coordinating and supporting other volunteers, operating computer systems, and being a key point of contact for the shop.
Skills and Experiences Required:
We welcome applications from people with a wide range of skills and experiences. You don't need to have volunteered or worked in a shop before as full training will be provided. What's important to us is that you are a team player, open to learning and willing to follow Shelter Scotland's policies and can be an excellent ambassador for Shelter Scotland. We particularly welcome applications from people with lived experience of bad housing or homelessness.
Induction, Learning and Development:
To enable you to take part in this opportunity Shelter Scotland will:
Welcome you with a Volunteer Handbook
Provide training, induction, and ongoing support from your Shop Manager to help you feel confident in your role
Refund any out-of-pocket expenses in line with Shelter Scotland's volunteer expenses policy
Benefits of volunteering with Shelter Scotland…
Supporting Shelter Scotland in our fight against bad housing and homelessness
Gain valuable experience in a retail environment
Getting involved in your local community and being part of a great team
Build your confidence and develop transferable skills
We aim to respond to all applications within 14 days
If you would like to find out more about the volunteering opportunity before applying, why not pop into the shop.
More about Shelter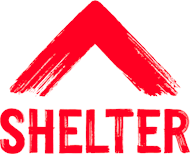 Shelter is the UK's largest housing and homelessness charity. More than one million people a year come to us for advice and support via o...
Read more
Refreshed on:
03 November 2023
Closing date:
18 December 2023 at 23:59
The client requests no contact from agencies or media sales.