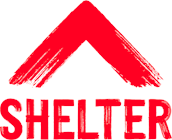 Closing in 3 days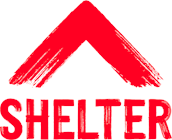 Fight for Home Group Member - Norfolk
Unpaid role, expenses paid
This organisation is scheduling interviews as the applications come in. Don't miss your opportunity, apply now!
Job description
'Fight For Home' Group Member - Norfolk
Role summary
Are you keen to use your creative energy or organisational skills to bring your community together to fight for home? We're looking for enthusiastic people to join and shape local 'Fight For Home' Groups. With a team of other local volunteers, you'll generate ideas, plan and deliver fundraising events and raise awareness of the housing emergency within your community.
Suggested involvement: Varied, at least once a month
Availability: This is a flexible opportunity, with meetings and events likely to take place in evenings and weekends
Location: Norfolk
Supervised by: Regional Community Fundraiser
Why volunteer with Shelter?
A home is a fundamental human need, as vital as education or healthcare. But in Britain today, that right is denied to millions of people whose lives are blighted by homelessness, bad housing conditions, soaring rents, discrimination and the threat of eviction. The time for change is now. Together with individuals, in communities and across society, we will lead the way for a safe home for all. But we need your help to do it.
You'll be joining a new and exciting project – our 'Fight For Home' Fundraising Groups, which we're setting up across England and Scotland. You'll meet and volunteer with other local people who believe that home is everything and want to be part of our movement for change. You'll be joining our passionate, fun Community Fundraising team as well as our wider community of 2,500 volunteers who fight for home in our shops and frontline services! We have committed to combat racism both within and outside of Shelter and welcome you on our journey to becoming a truly anti-racist organisation.
Main tasks
This is a flexible and diverse role. Here are some of the activities you might get involved in:
Support with planned Shelter activity including fundraising in your community
Generating fundraising ideas with the group
Organising and hosting your own fundraising events
Inspiring your network of contacts to support the fight for home
Attending local events, such as Rotary meetings or community fairs, to raise awareness of Shelter and collecting donations
Speaking about what we do and promoting national campaigns in your community
Raising awareness of our local Community Hubs
Skills and Experiences Required
We're looking for volunteers with a range of skills to form our Fight For Home Groups. You might have some but not all of these skills – we'd still love to hear from you!
An interest in joining the fight for home
Good communication skills
Ability to work well within a team
Enjoys planning, problem solving and participating!
A creative self-starter
Social media skills
Benefits of volunteering with Shelter
Join our fight against bad housing and homelessness and become a catalyst for change!
Meet local people and be part of a great team
Build your confidence and develop transferable skills
Gain valuable experience and enhance your CV
Learning & Development
To enable you to take part in this opportunity we will:
Put you in contact with your local Community Fundraiser who will support you in the role
Provide you with relevant policies
Provide relevant induction, training and information
Refund any out-of-pocket expenses in line with Shelter's volunteer expenses policy
Next steps
Please apply by clicking on 'Fill in an application'. After you have applied, we'll be in touch. We'll invite successful applicants to an informal interview.
Please note, you will be asked to declare any unspent convictions. If the role you are applying for requires you to be involved in regulated activities, we require you to undertake a basic or enhanced DBS check. Having a criminal record does not mean that you cannot volunteer with us. It may limit the different ways that you can get involved, but please contact us (using the email stated above), if you would like more information.
More about Shelter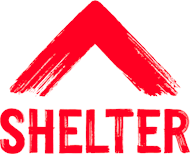 Shelter is the UK's largest housing and homelessness charity. More than one million people a year come to us for advice and support via o...
Read more
Refreshed on:
23 October 2023
Closing date:
07 December 2023 at 23:59
The client requests no contact from agencies or media sales.