Community Engagement Director
Manchester, Greater Manchester (Hybrid)
Unpaid role, expenses paid
This organisation is scheduling interviews as the applications come in. Don't miss your opportunity, apply now!
Job description
Job Title: Community Engagement Director
Location: Remote / Home-based in Manchester
Type: Volunteer Role: 3-6 hours per week
About SPEAK Manchester:
SPEAK Manchester is dedicated to providing an inclusive platform where migrants, refugees, and locals can come together to share cultures, improve language skills, and build meaningful connections. Through our diverse range of language sessions and cultural exchanges, we create a welcoming and supportive environment for individuals from various backgrounds.
We're looking for an individual who can champion this vision, actively engaging with our volunteers and participants to ensure the success of our work and the fulfillment of our mission.
If you are passionate about fostering diversity, inclusion, and community engagement, and you're ready to take an active role in our organisation, we encourage you to apply.
Role Overview:
As the Community Engagement Director for SPEAK Manchester, you will play a pivotal role in building and nurturing relationships within our community. Your primary focus will be on engaging participants and volunteers, ensuring the growth and sustainability of our community-focused language sessions and cultural exchange activities. While formal experience as a Director is not a prerequisite, experience in volunteer coordination and community engagement will be highly valuable.
Key Responsibilities:
Community Building: Develop and implement strategies for building a strong, inclusive, and diverse community of migrants, refugees, and locals in Manchester.

Recruitment: Actively recruit volunteers and participants. Forge partnerships with local organisations, universities, and community groups to broaden engagement.

Support: Provide support and guidance volunteers to ensure their contributions are valued.

Community Partnership: Establish and maintain relationships with organisations and groups that align with our mission, seeking opportunities for collaboration and support.

Board Meetings: Act as a key member of the board, sharing community insights and contributing to the strategic direction of SPEAK Manchester.
Person Specification:
Previous experience in volunteer coordination is desirable, but not mandatory.
Previous experience as a Director is not mandatory.
A passion for community building and language diversity.
Enthusiasm, energy, and a can-do attitude.
A willingness to be hands-on in the setup process of SPEAK Manchester.
SPEAK Manchester is an inclusive and diverse organisation that values individuals from all backgrounds, including migrants and refugees. We are committed to creating a welcoming and supportive environment where everyone has an opportunity to contribute and thrive. Applications from migrants and refugees are warmly encouraged, and we are dedicated to ensuring a fair and equitable recruitment process for all candidates. We believe that the richness of diverse perspectives and experiences enhances our ability to achieve our mission. We welcome your application and look forward to reviewing your qualifications and skills relevant to the role.
How to Apply:
If you're excited about the opportunity to play a key role in the establishment of SPEAK Manchester and contribute to creating a more inclusive and diverse community in the city, please send a CV and a brief covering letter outlining your motivation and suitability for this role.
Note: SPEAK Manchester is currently in the process of being set up, and this role will play a vital part in our establishment. We look forward to working with you to build a vibrant and inclusive community in Manchester.
More about SPEAK Manchester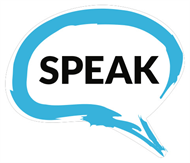 SPEAK Manchester is dedicated to providing an inclusive platform where migrants, refugees, and locals can come together to share cultures, impr...
Read more
Posted on:
02 November 2023
Closing date:
31 January 2024 at 23:59
Tags:
Trustees, Volunteer Management
The client requests no contact from agencies or media sales.