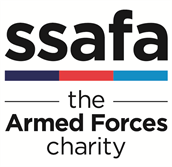 Carlisle, Cumbria (Hybrid)
Unpaid role, expenses paid
This organisation is scheduling interviews as the applications come in. Don't miss your opportunity, apply now!
Job description
Could you lead the local SSAFA services in your area? You don't need a military background for this role, but you should be empathic to the needs of the armed forces community, have some experience of managing people and possess good I.T. skills. If this sounds like you, we'd love to hear from you.
What is a Branch Chair?
There are SSAFA branches throughout the UK and overseas. Many are further divided into local areas called divisions. Each branch has a Chair to oversee all aspects of the branch. Ultimately accountable to the Chair of the Board of Trustees, through the National Chairman your role is to ensure that the branch is running in line with SSAFA's Royal Charter Rules, Regulations, and policies. Also, to ensure that clients and volunteers are safe, all services provided are appropriate and effective and that the branch is financially sound. You will be the public face of SSAFA in your branch area.
Why do we need you?
We've been supporting the Armed Forces community since 1885. Our clients come from all backgrounds and age groups and may have served in WW2 or in a more recent conflict like the Falklands or Afghanistan. More people than ever are contacting SSAFA for financial, practical and emotional support. To do this we need local branches and volunteers who can coordinate people, ensure the local population know about SSAFA and keep things running smoothly behind the scenes.
Our branches support local volunteers to deliver services to veterans, serving personnel and their families. Some branches are divided into smaller divisions to ensure the best local service delivery. Each branch has a team of volunteer caseworkers, support volunteers, executive roles, and fundraisers.
When would you be needed and where would you be based?
This role is about leadership, coordination, and administration. As part of your local branch, you might have access to an office, but many volunteers are based at home. The role requires an ongoing time commitment, usually about 2-3 days per month. In addition, you would need to organise and attend regular meetings throughout the year.
What would you be doing?
Providing leadership to the Branch and ensuring that all activities comply with SSAFA regulations both directly, and through the Branch Secretary, other Branch Officers, and Divisional Officers.
Providing support and guidance to volunteers in office holder roles, and support with recruitment of volunteers into these positions to ensure the sustainability of the branch.
Ensuring the financial integrity of the Branch, including the appointment of Treasurers and a local fundraising programme to meet branch running costs.
Ensuring that all data is processed and held in accordance with SSAFA's data management policies.
Monitoring volunteer numbers against the demand for support and working with other volunteers, regional and central office staff to attract and recruit new volunteers as required.
Ensuring that all volunteers are recruited, inducted, supported, and managed in line with SSAFA policies, such as the Volunteering Policy, Volunteer Code of Conduct, Data Protection Policy, and Safeguarding Policy.
Building relationships with regional and central office staff, local voluntary organisations and, if applicable, SSAFA Service committees, local military establishments, prisons etc.
Overseeing an appropriate programme of awareness raising so that potential clients, volunteers, and supporters know how to contact the branch.
Providing timely reports and information to SSAFA's Central Office
Overseeing a programme of meetings including an AGM, branch meetings, committee meetings, training etc.
Supporting any salaried branch staff and ensuring that their line management arrangements are working appropriately.
Resolve any complaints that are suitable for local resolution in accordance with SSAFA's Complaints Policy and procedures, referring upwards any that are not suitable for local resolution.
SSAFA is embarking on a programme of review and change to ensure that the beneficiary is at the heart of all that we do and that volunteers are fully supported in their roles. The remit of this role is likely to change over the next 12-18 months, away from supporting caseworkers to focus on fundraising and ambassadorial activities. This will help us to raise the profile of SSAFA and of the services we offer to the Armed Forces family. By joining us now, you will be part of that transition and can help shape the future of SSAFA.
What could you gain from this volunteering role?
Gain experience of holding a key local role with oversight of all SSAFA activity in the local area
Use your skills, knowledge, and life experience to benefit others.
Support from your local SSAFA branch and the wider SSAFA community
Experience, training, and skills that you can highlight on your CV and in job interviews.
Better physical and mental health – studies show that volunteers live longer and experience lower levels of stress and depression!
What training and support would you receive?
Role specific training to prepare you for your voluntary role – caseworker training, caseworker IT system training, volunteer management – attracting, recruiting, and inducting volunteers.
Mandatory on-line training modules to complete at home, so you are up to date on how to keep clients, their families safe and personal information safe.
Local orientation as well as meet and greet sessions with key Central Office and regional teams.
Access to a range additional e-learning courses as well as local opportunities for your personal and professional development.
Support from Regional and central staff and peer support from fellow Chairs in neighbouring branches.
Reimbursement of out-of-pocket expenses
Volunteers will be covered by SSAFAs Public Liability Insurance whilst carrying out the role.
What are we looking for?
Friendly and approachable people of any age (18+) with some experience of coordinating people and admin
Willingness and ability to lead and manage a team of volunteers.
Respectful and non-judgemental approach with beneficiaries, their family, other agencies and SSAFA colleagues
Willingness and ability to learn basic digital skills. Ability to send and receive emails – you will receive your own SSAFA email address which you will be required to use when exercising your role.
Willingness to use our on-line case management system (this is covered in the training course)
Ability to understand and keep within the boundaries of the role for which training will be given.
Reliability
Practice confidentiality and data protection in line with SSAFA policies.
Willingness and means to travel to meetings or events as required.
Good written and spoken English.
We welcome volunteers of all backgrounds, abilities, races, sexual orientations, socio-economic backgrounds, and of all faiths and none. SSAFA are committed to making reasonable adjustments to support volunteers with disabilities, so they have access to the same opportunities and experiences as volunteers who do not.
Minimum Age: 18
Safer Recruitment: SSAFA undertakes a systematic approach and utmost care at every step of the process of volunteer recruitment, selection, and retention to ensure that those recruited are suitable and appropriate. Measures taken at points along this journey work together to make volunteering at SSAFA a positive and safe experience.
References Required: Yes. We will ask for two character references, this can be a former employer or someone that know you well (other than a relative)
Is a criminal record check required? No
More about SSAFA

Mission Statement:
SSAFA, the Armed Forces charity is a trusted source of support for serving personnel, veter...
Read more
Refreshed on:
24 November 2023
Closing date:
08 January 2024 at 23:59
Tags:
Admin, Volunteer Management
The client requests no contact from agencies or media sales.