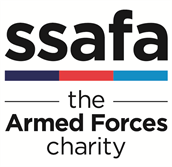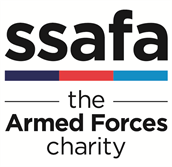 Volunteer Branch Fundraiser
Bradford, West Yorkshire (Hybrid)
Wakefield, West Yorkshire
Unpaid role, expenses paid
This organisation is scheduling interviews as the applications come in. Don't miss your opportunity, apply now!
Job description
Could you help to raise vital funds for SSAFA in your local area? You don't need a military background, just the ability to get on with all kinds of people and some occasional free time.
What is a Branch Fundraiser?
As part of a local team, our fundraisers represent SSAFA at events, and in public. The role includes helping at fayres, street collections, concerts, quizzes, raffles, sporting events etc.
Why do we need you?
We've been supporting the Armed Forces community since 1885. Our clients come from all backgrounds and age groups and may have served in WW2 or in a more recent conflict like the Falklands or Afghanistan.
There are SSAFA branches throughout the UK and overseas who support local volunteers to deliver services to veterans, serving personnel and their families. Some branches are divided into smaller divisions to ensure the best local service delivery. Each branch has a team of volunteer caseworkers, support volunteers, executive roles, and fundraisers.
SSAFA branches rely on regular charitable income to fund all the necessities behind our support for clients. This includes volunteer travel expenses, phone bills, publicity, and grants for clients in urgent need. A varied programme of fundraising also keeps the SSAFA profile high in the local community, so everyone knows who we are and how we can help.
When would you be needed and where would you be based?
This role involves being out and about at public events and would suit someone looking to give the occasional day, half day or evening to support SSAFA; when and where would be flexible to suit you.
What would you be doing?
Be part of a team with collection/buckets tins at events, supermarkets, shopping centres, etc.
Acting as a marshal at a public event e.g., handing out water to runners, supervising parking etc.
Being part of a team running a stall at an event, Armed Forces Day, fayre, county show etc.
Helping with putting up posters, building gazebos, serving refreshments, packing/unpacking cars etc.
Being a positive ambassador for SSAFA, engaging people of all backgrounds and interests
Volunteering within the standards and values of SSAFA including observing our policies such as the Volunteering policy and data protection policy (these will be covered in your training and local induction.)
SSAFA is embarking on a programme of review and change to ensure that the beneficiary is at the heart of all that we do and that volunteers are fully supported in their roles. The remit of this role is likely to change over the next 12-18 months, away from supporting caseworkers to focus on fundraising and ambassadorial activities. This will help us to raise the profile of SSAFA and of the services we offer to the Armed Forces family. By joining us now, you will be part of that transition and can help shape the future of SSAFA.
What can you gain from this volunteering role?
Use your skills, knowledge, and life experience to benefit others.
Give tangible and practical support to your local branch by raising funds used directly to support clients.
Support from your local SSAFA branch and the wider SSAFA community
Experience, training and skills that you can highlight on your CV and in job interviews.
Better physical and mental health – studies show that volunteers live longer and experience lower levels of stress and depression!
What training and support would you receive?
Role specific training to prepare you for your voluntary role - fundraising workshops.
Mandatory on-line training modules to complete at home, so you are up to date on how to keep clients, their families safe and personal information safe.
Access to a range of e-learning courses, fundraising guidance, and marketing materials
Local Fundraising Coordinator
Fundraising Manager (per region)
Access to the Fundraising and Marketing teams based at our central office.
Reimbursement of out-of-pocket expenses
Volunteers will be covered by SSAFAs Public Liability Insurance whilst carrying out the role.
What are we looking for?
Friendly and approachable people
Confident people who feel happy to engage with the public, potential clients, volunteers and SSAFA colleagues face-to-face.
Reliable attitude, staying connected the Fundraising Coordinator about your availability.
Ability to maintain confidentiality and keep information safely.
Access to public transport or a car to get to events.
We welcome volunteers of all backgrounds, abilities, races, sexual orientations, socio-economic backgrounds, and of all faiths and none. SSAFA are committed to making reasonable adjustments to support volunteers with disabilities, so they have access to the same opportunities and experiences as volunteers who do not.
Minimum Age: 16
Please note: If you are under 18 you are not allowed by law to volunteer at a street collection, raffle or an event serving alcohol. If you are under 16, please contact us, you will need to volunteer with a parent or adult responsible for your safety.
Safer Recruitment: SSAFA undertakes a systematic approach and utmost care at every step of the process of volunteer recruitment, selection, and retention to ensure that those recruited are suitable and appropriate. Measures taken at points along this journey work together to make volunteering at SSAFA a positive and safe experience.
References Required: Yes. We will ask for two character references, this can be a former employer or someone that know you well (other than a relative)
Is a criminal record check required? No
More about SSAFA

Mission Statement:
SSAFA, the Armed Forces charity is a trusted source of support for serving personnel, veter...
Read more
Refreshed on:
03 December 2023
Closing date:
17 January 2024 at 23:59
Job ref:
West Yorkshire Branch
The client requests no contact from agencies or media sales.