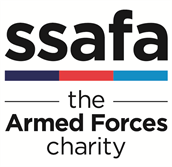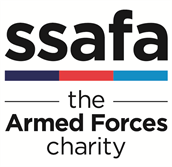 Volunteer Community Connection Champion
Gosport, Hampshire (Hybrid)
Unpaid role, expenses paid
This organisation is scheduling interviews as the applications come in. Don't miss your opportunity, apply now!
Job description
Would you like to support those feeling socially isolated and lonely within the local serving community? Could you spare a few hours a week to organise group activities that bring people together?
If so, we would love to hear from you!
What is a Community Connection Champion?
The aim of the role is to promote connection by developing and facilitating social groups and activities within the local serving community.
Tasks will include planning group activities that are sociable and of interest to the community. It also involves coordinating and delivering sessions. You will receive training and have support from a dedicated project officer as you establish a variety of groups.
What difference will you make?
Armed Forces life can bring its challenges when a loved-one is deployed overseas, or a family must move to a new location. Some people can find themselves feeling lonely or socially isolated, they may struggle to meet and connect with new people due to their confidence, work commitments or because they don't live in Service Family Accommodation.
Community Connection Champions will play a vital role in tackling these challenges by creating welcoming, engaging group opportunities that bring people together.
What will you be doing?
Although every SSAFA Team has different needs, below are the main activities of a Community Connection Champion:
Creating and Planning: Working with the Project Officer to plan, develop and organise groups and activities that are best suited to their local serving community.
Communication and Teamwork: Keeping in touch with the local Community Volunteer Coordinator and attending s meetings.
Networking and Engagement: Reaching out with those who are interested in attending activities, providing support and encouragement for them to attend, including those who face barriers to attending.
Facilitating group sessions: Delivering group activities in line with agreed plans, signposting attendees to external support as required and in line with SSAFA's safeguarding policy and procedures.
Recording and reporting on activities: Sharing activity plans with the SSAFA Project Team, tracking attendance, and encouraging attendees to complete the relevant paperwork to support Project reporting and development.
What about training and support?
Volunteers will need to complete E-learning courses covering topics including GDPR and safeguarding plus a 1.5hr webinar which focuses on understanding the impact of loneliness and social isolation, what helps to reduce those feelings and the skills needed to develop and facilitate groups.
Support from a dedicated Project Officer who will work with you to plan and develop the groups and activities.
Support from your local Community Volunteer Coordinator and SSAFA's Regional and Central Volunteer Operations colleagues.
Access to a range of e-learning courses, resources and local opportunities to keep your knowledge and skills up to date.
Regular meetings and events to learn and share information.
Reimbursement of out-of-pocket expenses.
Volunteers will be covered by SSAFA's Public Liability insurance while carrying out their role.
What can you gain from this volunteering role?
Give back to the serving community
Support people in your local serving community using your patience, time and life experience, helping them to build local connections.
Support and friendship from your local SSAFA Serving Community Team and the wider SSAFA community
Gain experience, training and skills that you can highlight on your CV and in job interviews, such as planning sessions, organising activities and group facilitation.
Better physical and mental health – studies show that volunteers live longer and experience lower levels of stress and depression!
What are we looking for?
Friendly and approachable people with great communication skills.
Excellent understanding of the importance of boundaries and confidentiality
Non-judgemental approach and alignment with SSAFA's values
Some experience of delivering groups sessions or team leadership is beneficial but not essential as training will be provided
A willingness to adhere to all relevant organisational policies and procedures.
This role would suit someone who would like to make a regular weekly commitment of a couple of hours.
As this is a new initiative, we are keen to understand what works to support the local serving community. We expect groups to run in the evenings and weekends, as well as during the week.
A typical group might run once weekly for a 6-week period. Face to face sessions are likely to run in community venues such as community centres but we also want to explore how virtual groups can be used to support those who can't access face to face sessions.
Please note this is a volunteer role and does not form part of any contract of employment.
More about SSAFA

Mission Statement:
SSAFA, the Armed Forces charity is a trusted source of support for serving personnel, veter...
Read more
Posted on:
10 November 2023
Closing date:
08 February 2024 at 23:59
Job ref:
Portsmouth & Gosport SCT
Tags:
Advice, Information, Social Care/Development
The client requests no contact from agencies or media sales.