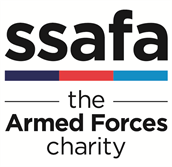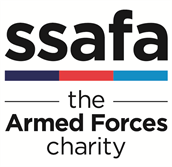 Volunteer Helper
Eastbourne, East Sussex (Hybrid)
Unpaid role, expenses paid
This organisation is scheduling interviews as the applications come in. Don't miss your opportunity, apply now!
Job description
Would you like to support people who have served in the Armed Forces? You don't need a military background, just some spare time occasionally, and an ability to get on with people from diverse backgrounds and age groups. If so, this could be the role for you.
What is a Helper?
SSAFA Helpers provide support to local SSAFA branches, so that the service to veterans and their families can run smoothly. Perhaps you could help out at an event, take care of some office admin, or give a talk about SSAFA?
Why do we need you?
We've been supporting the Armed Forces community since 1885. Our clients come from all backgrounds and age groups and may have served in WW2 or in a more recent conflict like the Falklands or Afghanistan.
There are SSAFA branches throughout the UK and overseas who support local volunteers to deliver services to veterans, serving personnel and their families. Some branches are divided into smaller divisions to ensure the best local service delivery. Each branch has a team of volunteer caseworkers, support volunteers, executive roles, and fundraisers.
We have peak times throughout the year when we need extra volunteers. Whether you enjoy organising behind the scenes or being out meeting the public, we need people who can offer some time on a flexible basis.
When would you be needed and where would you be based?
This role will suit you if you are looking to volunteer on a flexible basis as and when you are available, and we need extra help. You may be based in an office, at home, or out and about at events.
What would you be doing?
Helping at public events by staffing stalls, stewarding etc
Helping to distribute Christmas hampers to clients.
Giving talks about SSAFA to schools and local groups
Helping with office tasks like stuffing envelopes, ordering marketing materials
The remit of this role may change over the next 12-18 months depending on the outcome of a trial currently being undertaken.
What could you gain from this volunteering role?
Support people in your community with a military background
Support and friendship from your local SSAFA branch and the wider SSAFA community
Experience that you can highlight on your CV and in job interviews.
Better physical and mental health – studies show that volunteers live longer and experience lower levels of stress and depression!
What training and support would you receive?
Mandatory on-line training modules to complete at home, so you are up to date on how to keep clients, their families safe and personal information safe.
Local induction
Reimbursement of out-of-pocket expenses
Volunteers will be covered by SSAFAs Public Liability Insurance whilst carrying out the role.
What are we looking for?
Friendly and approachable people with a cheerful attitude
Good spoken English
Ability to represent SSAFA and its values to potential clients, their families, other agencies, potential volunteers and potential funders.
Ability to keep within the boundaries of the role with regards to safeguarding, giving advice etc.
Reliable attitude, keep appointments, update the branch regarding your availability.
Ability to maintain confidentiality and keep information safely.
Access to transport if needed for your role.
We welcome volunteers of all backgrounds, abilities, races, sexual orientations, socio-economic backgrounds, and faiths and none. SSAFA are committed to making reasonable adjustments to support volunteers with disabilities to have access to the same opportunities and experiences as volunteers who do not.
Minimum Age: 18
Safer Recruitment: SSAFA undertakes a systematic approach and utmost care at every step of the process of volunteer recruitment, selection, and retention to ensure that those recruited are suitable and appropriate. Measures taken at points along this journey work together to make volunteering at SSAFA a positive and safe experience.
References Required: Yes. We will ask for two character references, this can be a former employer or someone that know you well (other than a relative)
Is a criminal record check required? No
More about SSAFA

Mission Statement:
SSAFA, the Armed Forces charity is a trusted source of support for serving personnel, veter...
Read more
Posted on:
17 November 2023
Closing date:
15 February 2024 at 23:59
Tags:
Advice, Information
The client requests no contact from agencies or media sales.