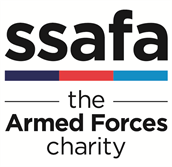 Salisbury, Wiltshire (Hybrid)
Unpaid role, expenses paid
This organisation is scheduling interviews as the applications come in. Don't miss your opportunity, apply now!
Job description
Are you full of ideas about how the serving community can raise vital funds, and how to highlight SSAFA's impact? Do you enjoy inspiring and motivating people into action? If so, we'd love to hear from you! You don't need an Armed Forces background, just a desire to support the serving community.
What is a Serving Community Team Fundraising Coordinator?
There is a SSAFA presence throughout the serving community, both in the UK and overseas. In many areas SSAFA have Serving Community Teams that offer financial, practical, and emotional support to serving personnel and their families. Each team is formed of a group of dedicated volunteers who make this possible.
Fundraising Coordinators are essential members of the Serving Community Team. They lead the development and delivery of a local fundraising plan. With the help of Fundraising Volunteers, this could include coordinating events, appeals, local grants or collections.
What difference will you make?
Volunteers are the lifeblood of SSAFA. We have been involving volunteers in supporting the Armed Forces community for more than 130 years. Our beneficiaries come from all backgrounds and age groups and the number of people contacting us for help rises each year.
In order to keep providing support to those who need it most, we need Fundraising Coordinators who can shout about the impact of SSAFA, and inspire people to donate, support our mission and join our community.
What will you be doing?
Although every SSAFA Serving Community Team has different needs, below are the main activities of a Fundraising Coordinator:
Planning and strategy: Leading the development of a local fundraising plan with support from the wider team, including the Engagement and Events Coordinator.
Growing a team: Together with the Serving Community Team Volunteering Co-ordinator and SSAFA's Regional Fundraising Manager, recruiting and supporting a group of fundraising volunteers to help deliver your fundraising ideas.
Marketing: With help from SSAFA's Marketing and Communications team creating eye-catching fundraising materials to support the annual fundraising plan.
Reporting: Tracking and reporting on the success of fundraising activities and providing an annual report to SSAFA Central Office.
What about training and support?
Online, e-learning, training modules to complete at home, so you are up to date on how to keep people and their personal information safe.
Local induction and support
Access to a range of e-learning courses, resources and local opportunities to keep your knowledge and skills up to date.
Ongoing support from SSAFA's volunteering and operations based regionally and at our central office.
Regular meetings and events to learn and share information.
Reimbursement of out-of-pocket expenses.
Volunteers will be covered by SSAFA's Public Liability insurance while carrying out their role.
What can you gain from this volunteering role?
Use your skills, knowledge and life experience to benefit others.
Give back to the Armed Forces community.
Become part of the SSAFA community and build networks across the serving community and local area.
Experience, training, and skills that you can highlight on your CV and in job interviews.
Better physical and mental health – studies show that volunteers live longer and experience lower levels of stress and depression!
What are we looking for?
Friendly and approachable people with good written and verbal communication skills.
Empathy regarding the needs and challenges related to serving community.
Good IT skills e.g. ability to use Outlook and Excel – you will receive your own SSAFA email address.
Be an effective listener, respectful and have a non-judgemental approach.
A willingness to adhere to all relevant organisational policies and procedures.
Depending on the needs of the team, this role would suit someone who would like to volunteer a few hours each week.
We welcome volunteers of all backgrounds, abilities, races, sexual orientations, socio-economic backgrounds, and of all faiths and none. SSAFA are committed to making reasonable adjustments to support volunteers with disabilities, so they have access to the same opportunities and experiences as volunteers who do not.
Please note this is a volunteer role and does not form part of any contract of employment.
Minimum Age: 18
Are references required? Yes. Two-character references from people who know you well (not family members).
Is a criminal record check required? No
We work to make SSAFA as safe as possible for everyone. Part of this involves volunteers attending an informal interview, providing two suitable references, and completing relevant training for your role.
More about SSAFA

Mission Statement:
SSAFA, the Armed Forces charity is a trusted source of support for serving personnel, veter...
Read more
Refreshed on:
02 November 2023
Closing date:
17 December 2023 at 23:59
Job ref:
Salisbury Plain SCT
The client requests no contact from agencies or media sales.