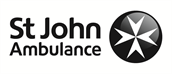 Closing in 5 days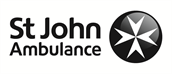 Unit Manager
Spalding, Lincolnshire (On-site)
Unpaid role, expenses paid
This organisation is scheduling interviews as the applications come in. Don't miss your opportunity, apply now!
Job description
Unit Manager you will be responsible for the overall management of your St John Ambulance Youth unit. You will do this by leading weekly meetings, organising other youth development activities and actively participating in the recruitment, training and retention of the young people and volunteers in your unit. You will ensure that they have a positive and rewarding experience in St John Ambulance, by equipping them with the necessary skills to fulfil our vision; 'Everyone who needs it should receive first aid from those around them. No one should suffer for the lack of trained first aiders.'
More about St John Ambulance

St John Ambulance is the nation's leading first aid charity.
Every year, more than 400,000 people learn how to...
Read more
Posted on:
20 November 2023
Closing date:
15 December 2023 at 23:59
The client requests no contact from agencies or media sales.