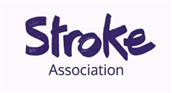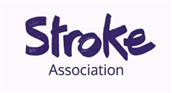 Support Group Volunteer
Cookstown, Mid Ulster (On-site)
This organisation is scheduling interviews as the applications come in. Don't miss your opportunity, apply now!
Job description
Ref: V220 | Support Group Volunteer | Cookstown, Northern Ireland
We're looking for Support Group Volunteers over the age of 18 years old, based at Mid Ulster Stroke Support Group, First Presbyterian Church, 1 Loy Street, Cookstown, Northern Ireland, BT80 8PZ.
You'll be volunteering every Tuesday from 11am to 12.30pm.
As a support group volunteer, you will help with the running of the group. The role is designed to suit the needs of the group, and the skills of people offering support. If you enjoy getting to know your community, working with others and making a real difference then this is the role for you.
The volunteer will be:
A people person, with good listening skills.
A great communicator who enjoys meeting new people.
Good at putting people at ease.
Reliable and organised.
Passionate about supporting people affected by stroke.
IT literate, have good administrative and record keeping skills, and be able to follow relevant policies.
An Access NI check is required for this role.
Interested in this role?
Find out more by downloading the role description for the Support Group Volunteer role.
If you are interested in this role, please complete our application form on our website.
We want to reduce barriers to inclusion. Help us understand who is applying for and getting roles with us by completing our equal opportunities form. This helps us continue to identify anything that's getting in the way for people looking to join us. This information does not form part of your application.
About Us
Stroke Association. Rebuilding lives after stroke.
When stroke strikes, part of your brain shuts down. And so does a part of you. That's because a stroke happens in the brain, the control centre for who we are and what we can do. It happens every five minutes in the UK and changes lives instantly. Recovery is tough, but with the right specialist support and a ton of courage and determination, the brain can adapt.
We believe everyone deserves to live the best life they can after stroke. And it's a team effort to get there.
We provide specialist support, fund critical research and campaign to make sure people affected by stroke get the very best care and support to rebuild their lives.
We're working to improve the diversity of our team. Because we know that individuality leads to a richer experience for our people and better support for those affected by stroke.
We strongly encourage people from all backgrounds to apply. And we're particularly looking to increase the number of applications from those with lived experience of stroke and those from under-represented communities.
Every five minutes, stroke destroys lives. Help us rebuild them and join our team.
To help us deliver our strategy and make a real difference, we are looking to recruit talented people to a number of new roles.
If you would like to support stroke survivors to rebuild their lives, we want to hear from you!
More about Stroke Association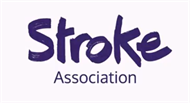 We're here to support people to rebuild their lives after stroke. We believe everyone deserves to live the best life they can after stroke....
Read more
Posted on:
10 November 2023
Closing date:
08 February 2024 at 23:59
Tags:
Admin, Volunteer Management
The client requests no contact from agencies or media sales.