Website Designer wanted for start-up community charity (VOLUNTEER ROLE)
Job description
We are Sunshine, a brand new start-up community charity looking for VOLUNTEERS to join our brand new charity and help us make a positive difference to peoples lives.
Join Sunshine as our Volunteer Website Designer (Volunteer Role)
Are you a creative and skilled website designer with a passion for creating engaging online platforms? Sunshine, our dynamic grassroots community charity, is searching for an enthusiastic Volunteer Website Designer to play a pivotal role in developing and maintaining our website.
About Sunshine:
Sunshine is committed to bringing people together through community-based activities, events, and projects. In response to the challenges posed by the pandemic and the UK's cost of living crisis, we're dedicated to fostering connections, community spirit, and transforming lives.
Why Volunteer as Website Designer?
Creative Outlet: Showcase your talent and flair in designing a user-friendly and attractive website.
Skill Development: Enhance your web design and development skills in a vibrant, community-focused setting.
Joyful Impact: Witness the direct impact of your website design on community engagement and awareness.
What You'll Be Doing:
Website Design: Create and update the layout, graphics, and content of our website using WordPress or other web design tools.
Website Maintenance: Ensure the functionality, security, and performance of our website, resolving any issues or bugs.
Collaboration: Work closely with other teams to align website design with Sunshine's mission and branding.
What We're Looking For:
Web Design Wizards: Individuals with a knack for creating and maintaining websites using WordPress or other web design tools.
Creative Minds: Excellent visual design skills and attention to detail.
Team Players: Collaborative individuals who thrive in a dynamic, community-centric environment.
How to Apply:
If you're ready to contribute your skills in web design and to empower our community initiatives, send your portfolio and a brief cover letter outlining your interest to us.
Join us at Sunshine, where your key skills and experience in web design can brighten lives!
More about Sunshine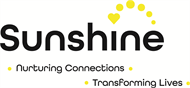 Are you looking for a way to make a difference in your community? Look no further than SUNSHINE! Our small but mighty start-up...
Read more
Posted on:
18 November 2023
Closed date:
01 December 2023 at 23:59
Tags:
Communications, PR, Digital
The client requests no contact from agencies or media sales.