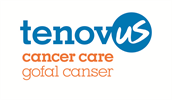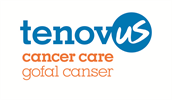 Volunteer eBay Photographer
Cardiff, Cardiff (On-site)
Unpaid role, expenses paid
This organisation is scheduling interviews as the applications come in. Don't miss your opportunity, apply now!
Job description
Role Title: Volunteer eBay Photographer
Department: Online Trading
Reporting to: Online Trading Assistant
Location: Unit 10, Springmeadow Road, Springmeadow Industrial Park, Rumney, Cardiff CF3 2ES
Why am I needed?
Do you want to make a difference whilst working in a creative environment with second hand clothing[SB1] and a passion for photography?
At Tenovus Cancer Care we receive many donated goods and no matter how big or small, these help us raise funds to continue to provide essential care and support for cancer patients and their families, wherever and whenever they need us most. We're looking for some creative and resourceful volunteers to help us market some of the amazing donated stock that we receive. From vintage clothes, vinyl and retro toys to furniture and antiques, by through increased digital selling platforms, you will be able to help us reach a much wider audience to raise funds, to keep our services going. And with your help, we'll be able to list even more items for the right price and support even more people affected by cancer when and where they need us most.
What will I be doing?
Photographing items to be sold online and editing, transferring, and storing images of stock
Selecting and Styling fashion items for sale within a variety of online selling sites[SB2]
Dressing /preparing mannequins for photography or getting items ready for still life/flat lay images
Supporting with the Online Trading Assistant and Retail Team.
What skills do I need?
Interest in Photography & Fashion[SB3]
Able to use digital camera or Phone camera
Awareness and experience of using eBay or other online selling sites
Excellent attention to detail
An enthusiasm for the work of Tenovus Cancer Care
An interest in online selling and reuse / recycle
This role would suit a proactive and outgoing person who enjoys a variety of tasks and would like to be part of a growing team
How much time do I need to commit?
Ideally, you'll be able to commit to giving a minimum of 4 hours / half a day per week or even half a day per fortnight. This role is flexible and hours are available to fit around you – please note on your application how much time you can give.
What support will I be given?
Advice, support and guidance from the Online Trading Assistant
All necessary training to carry out this role
Continuous support from the rest of our Warehouse Team.
What benefits can I expect?
Travel & Lunch expenses in line with Organisational Policy[SB4]
Free onsite parking
The opportunity to applied for internal roles within Tenovus Cancer Care
Access to a range of courses on our eLearning system & ebay academy (learning programme)
Gaining skills highly desirable in the digital selling industry
The chance to meet new people that share the same interests and work ethic
Most importantly, you will gain the invaluable experience of assisting the leading cancer charity in Wales.
Where will I be based?
Unit 10, Springmeadow Road, Springmeadow Industrial Park, Rumney, Cardiff CF3 2ES
We are located on the 44 and 45 Bus Route. We do also have parking on site.
Posted on:
15 November 2023
Closing date:
13 February 2024 at 23:59
The client requests no contact from agencies or media sales.