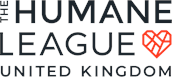 Closing in 3 days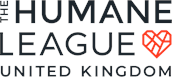 Farmed Animal Welfare Volunteer - Grassroots Organiser
Liverpool, Merseyside (Hybrid)
Unpaid role, expenses paid
Job description
Join our team of animal changemakers!
In this role, you will organise campaign events in your local area to inspire and support people near you to take action for the animals. We will give you all the materials you need, plus training and ongoing guidance - no prior experience required.
Through the actions and events you organise locally, you will help open the eyes of the general public to the truth of factory farming, encouraging them to take action as part of our campaigns. Your grassroots events will also add vital pressure onto our target companies, encouraging them to commit to better welfare for the animals currently trapped in their supply chains.
As a warm, friendly and approachable person, you will provide the supportive, community space for like-minded people to feel confident joining in and taking action to help animals, ultimately growing your own community of changemakers.
You can be based anywhere within the UK to take part in this role so there are no limitations on location - small village to big city, we need you wherever you are!
As a Grassroots Organiser, you will be:
Organising community events in your area, including socials, peaceful protests and outreach on a regular basis (ideally one event every 4-6 weeks but this is flexible)

Promoting your events and encourage others to join, bringing people together for the animals to create change

Getting involved in campaign actions remotely - writing emails, letters, social media actions and more

Attending online events within the volunteer community
Gain fantastic transferable experience and build your advocacy skills in this flexible and rewarding role. Perfect for those interested in gaining firsthand experience in campaigning or volunteer management. You will be working directly with THL UK staff members who will steward and support you throughout your time with us. You will also have access to exclusive training opportunities to further your animal advocacy development.
This role can be done from anywhere, no matter where you are in the UK. No prior experience is required, training and ongoing support provided, plus a full onboarding process. There is no set time commitment, but roughly 4-7 hours a month is average for this role, depending on how many events you wish to organise each month (we recommend one every 4-6 weeks).
If you agree with our vision, and you want to do your part to help end the abuse of animals raised for food, join our team today.
Disclaimer:
The Humane League UK is committed to building a diverse, equitable and inclusive team. We are an equal opportunities organisation and welcome volunteer applications from all people, regardless of their race, sex, age, religion, disability, neurodiversity, orientation, gender identity or expression. We particularly encourage those currently under-represented in the animal movement to join our team – individuals who are Black, Indigenous or People of the Global Majority, a person who is differently abled, and people who are LGBTQIA+.

If you prefer to apply in another way, or you have alternative requirements you'd like to discuss, please do not hesitate to contact us via our email address on the Role Profile document attached.
Refreshed on:
28 October 2023
Closing date:
12 December 2023 at 23:59
Tags:
Campaigning, Advocacy
The client requests no contact from agencies or media sales.