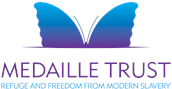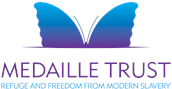 Cooking and Nutrition Volunteer - Thanet
Canterbury, Kent (On-site)
Unpaid role, expenses paid
Job description
Come join our volunteering team to help change the lives of some of the most vulnerable people in society. Ranked 2023 Q3 by Best Companies as the 6th best charity to work for in the UK, Medaille Trust is one of the UK's leading charities in the fight against modern slavery. Our innovative model is based on three principles: Prevent, Protect and Pursue. We are one of the UK's largest providers of survivor services, with ten safehouses and six outreach hubs, staffed round the clock by specialist staff, working with more than 600 men, women and dependent children each year. We work to raise awareness in the UK and to provide preventive work in source countries. Our Pursue work helps survivors to engage with police and within the legal system to seek justice and to secure convictions against their perpetrators.
We are looking for creative and imaginative volunteers to help us to design and deliver a varied programme of cookery and nutritional activities with service users. Tasks will include:
•Organising and delivering activities to include cooking and baking from scratch
•Working with the service users to maintain a clean and hygienic kitchen during cookery/baking sessions
•Consulting service users to gain their feedback about what activities they would like to participate in
•Helping service users to engage within a group setting, helping with any activity sessions that take place on or off the premises
•Offering a safe and comfortable experience for all service users, showing awareness of service users' varying physical and mental well-being needs
Our volunteers come from all walks of life and have a wide range of experience and motivations. Whatever your reason for deciding to volunteer, we want to make sure you enjoy your time with us and know just how much we value your support.
This role requires maturity, and an ability to engage with female adults in a trauma informed way, while working alongside staff members to deliver the activities in line with agreed procedures and systems.
Volunteers need to:
•Be at least 18 years old
•Be female as this role is restricted for females under the Occupational Requirement under Schedule 9 (part 1) of the Equality Act 2010
•Be able to get to the venue which is based in Thanet
•Have experience and/or qualifications in delivering cooking sessions
•Hold a valid food hygiene certificate or be willing to complete one
•Be computer literate and have a good standard of spoken and written English
•Be willing to have an enhanced DBS check
•Have knowledge and understanding of human trafficking issues or willingness to learn
•Have knowledge and understanding of mental health conditions or willingness to learn
•Have an understanding of the importance of professional boundaries in the role
•Have the ability to maintain confidentiality
For full details and how to apply please our website and complete an application form.
Posted on:
07 November 2023
Closing date:
05 February 2024 at 23:59
Tags:
Vocational/Services
The client requests no contact from agencies or media sales.