Group Coordinator (Horsham, Crawley and District)
Horsham, West Sussex (On-site)
Job description
We have 250 local groups which play a vital part in supporting people affected by MS across the UK. They provide sense of belonging, unity and friendship. And they deliver services and support for their local MS community.
We are looking to recruit a Group Coordinator for our Horsham, Crawley and District group. As our local Group Coordinator you'll take the lead in making sure your local group works as effectively as possible. You'll recruit, induct and support other group volunteers to make sure your group's activities meet the needs of your local MS community. You can see a video about one of our Group Coordinators here.
In this role you'll be able to develop your leadership, management, communication, organisation and motivation skills.
Time Commitment
We estimate this role will need around 5 hours a week. Our roles are flexible and aim to fit around you. Time commitments for this role may vary depending on your activities. This is an ongoing role.
This is a great opportunity to gain experience within a large charity and develop your existing skills and learn new ones. We need you to get involved and help make positive changes to the lives of people affected by MS.
About you
You'll have an interest in the MS Society and the work that we do, as well as the enthusiasm to represent both us and our values locally. You will understand the needs of people affected by MS in your area and be sympathetic to the needs and motivations of volunteers. You'll be confident using Microsoft Office, the internet and email. You'll be able to apply disability, equality and inclusion practices and understand and apply our risk management system. Ideally you'll understand the local area and organisations that provide local services.
You will be reliable and easy to contact and you need to live in or near the Horsham, Crawley and District area to carry out this role.
The MS Society is committed to promoting diversity. We can only offer roles to over 18s.
More about The MS Society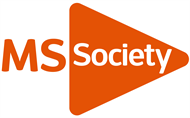 We're the MS Society – a community of people living with MS, scientists, campaigners, volunteers and fundraisers.<...
Read more
Posted on:
08 September 2023
Closed date:
07 December 2023 at 23:59
Tags:
Volunteer Management