Job description
An opportunity to join the Trustee team at Thirtyone:eight has arisen. As part of the Trustee team your general duties will include:
1. Ensure that all work supports and promotes the culture, values and ethos of thirtyone:eight as a Christian organisation seeking to promote safer environments for all, especially those who may be vulnerable.
2. Contribute skills and knowledge as part of the Board and attending at least the agreed minimum meetings as required.
3. Contribute to the development of an inclusive and empowering culture of excellence and effective team working environment within thirtyone:eight.
4. Contribute to and comply with effective recording and data management systems in accordance with thirtyone:eight and professional guidelines (e.g. confidentiality, information sharing and secure storage of data).
5. Ensure all work undertaken promotes equality and diversity.
6. Ensure all work contributes to and underpins the thirtyone:eight mission, vision and strategic plan.
7. Under the Health & Safety at Work Act and associated guidance, take adequate care for the health and safety of oneself and other persons who may be affected by acts or omissions to act.
8. Undertake any other reasonable duty or task in accordance with the objectives of this role as required by the Chair and/or Vice Chair
Please visit our website for further information
More about Thirtyone:eight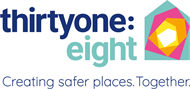 This is a really exciting time to be joining Thirtyone:eight (formerly CCPAS). We have seen significant growth in recent years and we have just... Read more
Refreshed on:
23 July 2022
Closing date:
22 August 2022 at 17:30
Tags:
Christian, Trustees
The client requests no contact from agencies or media sales.