Leeds, West Yorkshire (Hybrid)
Unpaid role, expenses paid
Job description
Your Role as Trustee & Director of Turning Lives Around
The Board of Trustees are responsible for the overall governance and strategic direction of our organisation.
Being a trustee means making sure that we are carrying out the purposes for which we were set up, and supporting the charity in planning for a successful future. It means ensuring that TLA abides by the law, manages its assets properly and safeguards the organisation's reputation. Trustees don't usually do the day-to-day running of the charity. Instead, they play the role of a 'critical friend' to the Chief Executive by giving support and advice.
Remuneration: The role of the Trustee is not accompanied by any financial remuneration, although expenses for travel may be claimed.
Location: TLA Central Office, 4 Ashbrooke Business Park, Leeds, LS11 5SF
Time commitment: 4 Board meetings per year (as a minimum) and the Annual General Meeting and one strategic planning day.
Reporting to: TLA Membership
Job Description
To be a Trustee/Director of an organisation is an exciting and fulfilling role. The role of a Trustee/Director is to ensure that TLA fulfils its duty to its beneficiaries by delivering our vision, mission and values.
The statutory duties of a trustee are:
Ensure TLA complies with its governing document - sometimes known as a trust deed, constitution, or articles of association.
Ensure that TLA pursues its objectives as defined in our governing document.
Ensure TLA applies its resources exclusively in pursuance of its objectives
Safeguard the good name and values of the organisation.
Ensure the financial stability of the organisation.
Protect and manage the property of TLA and ensure the proper investment of the organisation's funds.
Appoint the Chief Executive Officer and monitor their performance.
All new Trustees/Directors will be required to complete the Trustee Self Declaration form stating that they are not prevented from doing so due to any disqualifications.
More about Turning Lives Around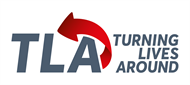 We have been successfully supporting people into homes and communities across West Yorkshire since 1972.
We are a registered charity ...
Read more
Posted on:
07 September 2023
Closed date:
30 November 2023 at 23:59
Tags:
Finance, Business Development