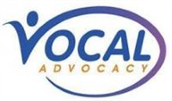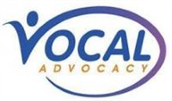 Trustees
This organisation is scheduling interviews as the applications come in. Don't miss your opportunity, apply now!
Job description
About Vocal Advocacy
Vocal is a small independent advocacy organisation operating in South and West Devon including Torbay, that helps adults with communication difficulties to understand and exercise their rights, make informed choices and speak up for themselves. Our main activity is one-to-one advocacy, however we also offer services including training, person centred planning and independent quality monitoring or care packages.
We have a reputation locally for the high quality of its services. We hold the national advocacy quality mark. We may be small, but we are effective, enthusiastic and innovative.
What will you be doing?
We are all dedicated to ensuring that the aims of the organisation are achieved and that people's rights are upheld. One of the trustees has been on the management committee, in various roles, since the organisation was founded 29 years ago. Their hard work was recognised when DeVA selected them for 'trustee of the year winners' at the Devon Community Foundation volunteer of the year awards ceremony. Our Board needs to encompass a wider range of skills, especially around strategic planning and marketing in order to drive the success of our development project. If you are interested in becoming a trustee of Vocal, we would love to hear from you!
What are we looking for?
We are looking for passionate people to join our Board. You don't need to have a background in health and social care or in supporting people who have a learning disability, but you must share our passion for ensuring people's rights!
We particularly wish to broaden our skill base of the Board to support our Chief Officer through the development of the organisation.
Key areas are skills in income generation, strategic and business planning, marketing and communications. We would welcome a Trustee with finance/ accountancy background to take on the Treasurer role in due course.
In terms of planning for the future, our Chair would like to have a succession plan in place, should she decide to step down in a few years time, and it would be good to recruit trustees who might be interested in and be suitable future leaders for the charity.
What difference will you make?
As part of our Board, you will support and shape our work and strategic direction, as well as help us achieve our purpose to ensure wide ranging and easily accessible advocacy is available to people with a learning disability in South Devon and Torbay. As a Trustee, you will have a real opportunity to offer your unique skill set to help the strategic progression of the charity.
You will become part of a warm friendly and inclusive organisation where staff trustees and our 'experts by experience' (people who've used our services) work supportively and enthusiastically together to a common end. Everyone contributes in their own way, and is valued for what they bring. Vocal is a great network to belong to, and our in person or virtual meetings involving all the different groups are stimulating but also fun!
Commitment:
Trustees meeting every six weeks, plus other organisation meetings every three months for two to three hours. Email and other communication between.
Application Instructions
How to apply:

Reach TrusteeWorks are supporting Vocal Advocacy with their Board recruitment.

Please send a CV/ LinkedIn profile or similar and a brief expression of interest.

Potential Trustees are invited to attend our quarterly Network meetings with staff, members (people with a learning disability who have used our services) volunteers and other trustees.

Please ask the TrusteeWorks team for further details or to arrange an informal chat with the charity, by contacting them on the email address provided.
More about Reach Volunteering
Reach Volunteering is the UK's leading skills-based volunteering charity. We help charitable organisations to find ...
Read more
Refreshed on:
04 December 2023
Closing date:
18 January 2024 at 23:59
Tags:
Advocacy, Governance
The client requests no contact from agencies or media sales.