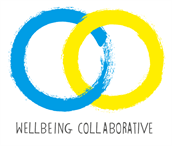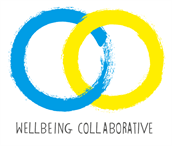 Wellbeing Volunteer
Bournemouth, Dorset (Hybrid)
This organisation is scheduling interviews as the applications come in. Don't miss your opportunity, apply now!
Job description
As a Wellbeing Volunteer, you can help us with our mission of supporting people to live well at home. Whether you love having a chat, providing practical support or just helping someone in your neighbourhood, we have something that will work for you. You can get involved by being a befriender, helping people find information about their local community or doing one-off tasks they can't do themselves. We'd love to hear from you!
Staying healthy and living a good life is important to us all. It includes mental and physical health as well as practical and emotional support when we need it most. There are many ways we can do this, and it will be different for each person. Taking time to do whatever it is that keeps you healthy and happy is so important. Our role at the CAN Wellbeing Collaborative is to bring together our colleagues from across the NHS, Local Councils, Charities and Community Groups to work with people in our local communities. We want to know what support we can put in place to help people live their best possible lives.
By becoming a Wellbeing Volunteer, you can choose what opportunity you want to ge involved with, or you can choose to do them all!
Wellbeing Responder
Sometimes, we need a little practical support. If you could help someone do their shopping, pick up a prescription or do a small household task, this opportunity could be for you. It doesn't require a regular time commitment and asks you to travel in your local area.
Wellbeing Connector
If you are passionate about your local community and want to be part of our helping hand to connect people to support in the voluntary and community sector, this opportunity might be for you. You could help us by being a friendly face at our our information stations and signpost people to tailored support for them. This opportunity is face-to-face, requires some travel to our information stations, but can be adapted to suit your schedule.
Wellbeing Buddy
Do you love a good chat? Lots of people we support are lonely or isolated and are really keen to have a regular friendly chat and some support. You would be matched with someone for 12 weeks and either meet them or call them each week. This opportunity involves a short weekly commitment and can work around your schedule. If you're volunteering over the phone, you can also do it from the comfort of your own home.
Please note that at the moment, to become a volunteer with us you will need to have some availability during the working week (9-5 Monday-Friday). Wellbeing Volunteers are not able to do this role during evenings and weekends. This is so that there are staff members available for support.
More about Wellbeing Collaborative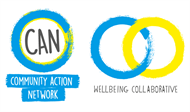 The Wellbeing Collaborative is a helping hand to explore and connect people to the right community support.
&nb...
Read more
Refreshed on:
25 November 2023
Closing date:
09 January 2024 at 23:59
Job ref:
CWC/WellbeingVolunteer
Tags:
Social Care/Development, Social Work
The client requests no contact from agencies or media sales.