2
Database Intern Volunteer Roles in Belfast
How's your job search experience on our site?
Your feedback can help us improve in the future.
Unpaid role, expenses paid
This organisation is scheduling interviews as the applications come in. Don't miss your opportunity, apply now!
Job description
FUNDRAISING & COMMUNICATIONS INTERNSHIP
Peacebuilding NGO seeks internship candidates to become actively involved in fundraising and communications for their programmes, providing meaningful assistance to the organisation as it carries out its mission.
Concordis International works impartially alongside those involved in or affected by armed conflict, so that through dialogue they may build relationships of mutual trust and together develop and implement policies that improve human security and lay firm foundations for lasting peace.
The principal areas of work in which interns are involved are communications and fundraising.
Location: Home.
Duration: 6 months, minimum 3 days per week.
Closing date: As soon as we find the right people
Start date: ASAP
Reporting to: Fundraising & Communications Officer
ROLE DESCRIPTION
Your internship with Concordis will be divided between fundraising and communications.
Communications role
You will:
Work closely with the Fundraising & Communications Manager, other Fundraising & Communications interns, Director of Programmes and the Programme Teams to produce communications materials for social media, our website, newsletters and others
Help develop and implement the communications strategy
Monitor social media platforms and our website
Edit and design reports and publications
Liaise with our teams in each country to gather information, stories and materials for communications
Fundraising role
You will:
Work closely with the Fundraising & Communications Manager to maintain and develop our fundraising database
Help develop and implement the fundraising strategy
Help develop and manage any fundraising campaigns
The internships are designed to give you concrete experience in communications and fundraising within the international development sector. The role is varied and will require you to work with our small UK team and with other interns.
Interns serve on a voluntary basis; there is no salary or stipend, but Concordis will reimburse reasonable expenses including a small daily lunch allowance.
Interns do not follow a formal training programme, but Concordis will seek to provide experience tailored to the skills, needs and aspirations of individual interns within the range of activities outlined above. You'll be joining us at a time when our fundraising and communications activities are growing, so you'll get great exposure to strategies, planning, designing and working to tight deadlines.
Application Process:
Send a CV and covering letter to the email address specified In your covering letter, please explain:
Why you would like to work with Concordis International;
How your skills and experience will be of assistance during the internship;
Your proficiency in French, Arabic and any other languages;
Please ensure that you state your experience of Mailchimp, social media, website development etc;
How you hope to see your career develop in the future;
When you will be available to start the internship and your availability full or part time;
If you are shortlisted, you will complete a short task to demonstrate your skills
Interview
Selection
More about Concordis International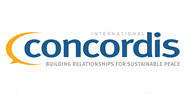 Concordis International is a UK registered peacebuilding charity with programmes in Central African Republic, Mauritania, Sudan and South Sudan...
Read more
Refreshed on:
26 October 2023
Closing date:
10 December 2023 at 23:59
Tags:
Fundraising,Marketing
The client requests no contact from agencies or media sales.
Does something look incorrect in this job listing?
Lunch expenses £7 per worked day
Job description
Place of Work: Work from home and support some events in London
Reports to: Fundraising and Communications Manager
Timeframe: Minimum three months, preferably 6 months
Hours: Two days a week (14 hours) Monday – Friday. The days you work are up to you and can be flexible
Remuneration: Lunch expenses £7 per worked day
Deadline for applications: Sunday the 3rd of December 2023
Interviews: W/C 4th of December
About Children Change Colombia
Children Change Colombia is the UK's largest charity with 32 years' experience working exclusively in Colombia. We work with children whose rights to a safe, happy childhood, and a fulfilling future, are threatened by poverty, inequality and violence. We work with the children most at risk, to keep them safe and defend their rights in the long term, to tackle neglected issues that few others address and to strengthen children's organisations. Through local partnerships, we are currently addressing the following neglected issues facing children and young people:
· Recruitment into armed groups and reintegration into society
· Sexual and gender-based violence,
· Exclusion from education
We believe that, with a knowledge of their rights and the confidence to assert them, children can transform their own lives, their communities and Colombia itself.
Purpose of the Role
The Children Change Colombia Fundraising and Communications internship will give you a broad range of experience covering many aspects of working for a small charity - the perfect springboard to finding a job in the not-for-profit sector. We are looking for someone who likes design, social media and working with communities.
Job Description
Communications
Help with creating content for our social media channels (Instagram, Facebook, Linkedin and Twitter)
Devise social media strategies to increase audience engagement.
Contribute to the production of material for our website, including creating blog content.
Support in the production of communications materials that could include, videos, presentations, blogs, social media posts, newsletters, and internal reports.
Ad hoc Spanish translations (if you are interested)
Admin support as and when needed
Fundraising
Work on donation campaigns, devising new fundraising strategies such as organising virtual fundraising events and campaigns.
Contribute to our Donor Development strategy by helping us to keep our donor database up to date.
Engage current and new donors by communicating with our supporters, engaging new standing order donors and current supporters with new fundraising ideas.
Nurture and develop new relationships with individual and corporate donors.
Contribute to donor retention by informing and thanking all contributors.
Assist with the mailing of our bi-annual newsletter
Take the lead in developing your own fundraising projects to support and promote Children Change Colombia, with support from the Fundraising Team.
Proof-reading fundraising applications to donors.
Person Specification
This internship is ideally suited to someone with an interest in communications and event management, international development, human rights, humanitarian aid or related fields, who is looking to complement their studies with practical experience in the charity sector, or someone working part-time looking to gain more experience in the not-for-profit sector.
Required Qualifications
Education: Enrolled in the final year of a bachelor's degree programme, or have completed such programme in the year preceding the application, in Communications, Media or Design.
Experience: Not required.
Languages: Excellent command of English. Spanish is highly desirable.

Essential
Enthusiasm and a commitment to our work
Desire to gain experience in a small charity
Experience using social media including Instagram, Twitter and Facebook
Knowledge of MS Excel and Word, and the ability to learn to use database (CRM) and website editing software (CMS)
Proactive and able to use own initiative
Good attention to detail
Good organisational skills
Good communication skills, oral and written
Ability to work with a team and independently
Fluent English - spoken and written
Desirable
An interest in international development, human rights and/or humanitarian aid.
Previous administrative experience
Experience organising events
Knowledge of Spanish language
Knowledge of Colombia
Knowledge and/or experience with social media analytics
Lives in London or surrounding areas
Child Protection
Please note that successful candidates will be expected to accept and commit to Children Change Colombia's Child Protection Policy.
____________________________________________________________________
We will acknowledge all applications, but to minimise administrative costs we cannot guarantee detailed feedback if you are not preselected for interview. Children Change Colombia is committed to equality of opportunity and to non- discrimination for all applicants and employees, and we seek to ensure we achieve diversity in our workforce regardless of gender, race, religious beliefs, nationality, ethnic/national origin, sexual orientation, age, marital status or disability.
Posted on:
21 November 2023
Closing date:
04 December 2023 at 23:59
Tags:
Admin,Communications, PR
The client requests no contact from agencies or media sales.
Does something look incorrect in this job listing?
Results include remote roles
Filter by workplace to select only on-site or hybrid roles