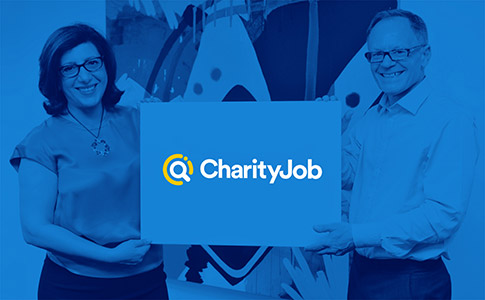 Our story
Our story began at the turn of the millennium. After 20 years of working in the charity sector, Steve and Raya Wexler realised how difficult it was for the non-profit sector to recruit the best people.
In November 1999, they decided to create a job site that would help charities save money. They co-founded CharityJob in February 2000, launching it from the box room in their home, before renting their first office in Kingston in 2002.
Today, we're proud to share our achievements with you, including:
Winning the 'Best Jobsite of the Year' Award
We won for the first time in 2005, then again in 2006 and 2007.
CharityConnect
In 2016 we launched our free community platform, CharityConnect. Giving a voice to professionals in the sector, it allows them to share experiences, gain insights and connect with their peers.
Applicant Manager
We gift our applicant tracking software, Applicant Manager, to every charity that posts a job with us. Designed for fairer, faster recruitment, it helps even the smallest charities manage their recruitment process easily.