3
Clinic Support Volunteer Volunteer Roles in Belfast
How's your job search experience on our site?
Your feedback can help us improve in the future.
This organisation is scheduling interviews as the applications come in. Don't miss your opportunity, apply now!
Job description
We are seeking passionate and empathetic individuals to join our team as a volunteer Been There mentor. In this online chat-based role, you will have the unique opportunity to make a positive impact on the lives of people struggling with body image issues.
In return, you have the chance to:
Use your experience to benefit and support someone else
Make a difference in someone's life and contribute to changing the current epidemic of body image issues in our society
Deepen your understanding and skill base with our in-house training course, partnered with The Body Image Treatment Clinic
Build your communication and interpersonal skills
Gain confidence and leadership skills
Share your personal experiences to help others in need
Flexible working hours
Attend virtual meetups with other mentors and experts for support and discussion opportunities
Enjoy being part of the Been There community, and become part of Been There's incredible journey.
Our requirements:
All mentors must have had personal experience with body image issues, and are now in a position where they feel able to support someone else through their own.
Alongside this, we need you to:
be over 25 years of age
be able to complete around 6-8 hours of online training and assessment
successfully undergo all necessary safeguarding checks including DBS and personal references
agree to Been There's confidentiality and privacy policy guidelines
be able to commit to a minimum of six months volunteering with Been There
have access to a quiet and private environment to complete your online training and deliver one-to-one mentoring sessions (for 1-3 hours per week).
have a secure internet/data connection in order to access the Been There app
If you are interested in joining our amazing and growing family, then you can apply via our app.
You can contact us via our web page or any of our socials if you need more information.
More about Been There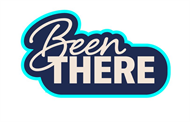 Been There is the only registered charity helping adults (18+) with body image issues and related mental health concerns by connecting them...
Read more
Refreshed on:
26 November 2023
Closing date:
22 December 2023 at 23:59
Tags:
Advice, Information
The client requests no contact from agencies or media sales.
Does something look incorrect in this job listing?
Unpaid role, expenses paid
Job description
Volunteer Role Description
Role Titles: Volunteer Mobile Support Unit Receptionist &
Volunteer Mobile Support Unit Officer
Department: Support Services
Reporting to: Logistics Manager
Location: Nantgarw / Ystrad Mynach / Bangor / Llandudno / Rhyl / Wrexham / Port Talbot / Bridgend / Carmarthen / Aberystwyth / Haverfordwest
Why am I needed?
Our Mobile Support Units bring cancer treatment into the community & closer to home. We're looking for volunteers to provide support on the reception desk of our specialist Mobile Clinic (the first in the world of its kind!), so that we can continue to support NHS patients & their loved ones.
What will I be doing?
Welcoming patients & their families on board the Mobile Support Unit
Undertaking basic admin skills including taking patients' details
Offering refreshments to all visitors
Basic Logistics work
Speaking with visitors about all of our services
Liaising with the nurses on board the Mobile Support Unit to help provide an excellent service for those receiving treatment.
What skills do I need?
Excellent communication skills and experience of dealing with people face to face
A friendly and enthusiastic approach, with great customer service skills
Efficient with good attention to detail
Sensitivity
Commitment
Health care or transport experience would be beneficial
Welsh speaking skills are desirable but not essential.
How much time do I need to commit?
Usually between the hours of 0730-1600
What support will I be given?
You'll receive an induction to the charity and the Mobile Unit team will support you as you begin your role. There'll always be another member of the Mobile Unit team to support you when you're volunteering with us.
There may also be the opportunity for further training such as Supportive Skills and Welfare Benefits. You'll also have access to our eLearning training system.
What benefits can I expect?
The chance to gain experience of supporting Wales' leading cancer charity in a unique environment
The opportunity to develop a range of skills & apply for all internal vacancies
The satisfaction of knowing you're making a vital difference to people's lives through our unique work.
Where will I be based?
Your local Tenovus Mobile Unit location
Posted on:
27 October 2023
Closing date:
25 January 2024 at 23:59
Tags:
Advice, Information,Care Management
The client requests no contact from agencies or media sales.
Does something look incorrect in this job listing?
Job description
Single Parents Support and Advice Services is a Charitable Incorporated Company with over 35000 members UK wide.
Our charity founder and director, Nicola Booth, took the initiative to set up SPSAS in 2012, with the purpose to reduce isolation, loneliness, and to promote equal and fair treatment amongst Single Parents and their Children. We also aim to help, advise and support single / lone parents by giving them access to support and services that they normally would not be able to access for varied reasons. We try to eliminate the stigma attached to being a single parent in society, within all ethnicities across the UK.
Our charity runs solely on donations and all members of our charity, including the director are currently working on a non-paid voluntary basis. Despite these hurdles, we feel we have made a positive impact with our services.
We are looking for a solicitor or barrister to occasionally supervise our legal student advisors currentlystudying LPC/BPC. The role is based remotely
Key Responsibilities:
Your duties will include, but are not limited to, will include the supervision of students carrying out legal work, including some legal advice activity,
Essential
·Be a qualified solicitor/barrister with experience of family law and various other laws;
·Have a valid practice certificate
·Commitat least 1 day a week for a minimum 3-month period
·Have an enthusiasm for working with students;
·Have proven networking and public speaking skills;
·Be dedicated to providing a stimulating learning environment for students;
·Have a demonstrable commitment to pro bono, ideally through pro bono work or volunteering;
·Have an understanding of and commitment to the roles of both clinics and pro bono in the provision of legal services;
·Have excellent organisational and management skills;
·Have excellent verbal and written skills and ability to convey complex information in an accessible way;
·Be able to work under pressure and meet deadlines ;
·Be able to prioritise tasks;
·Be able to work as part of a team;
·Be able to use computer and information technology;
·Demonstrate enthusiasm, initiative and motivation
We hope we have caught your interest and very much appreciate it if you would agree to become a volunteer for SPSAS.
More about Single Parents Support and Advice Services

SPSAS is a charity for single parents all over the UK. We aim to combat isolation and loneliness through uniting as a community. We have sub gr...
Read more
Posted on:
23 October 2023
Closing date:
21 January 2024 at 23:59
Tags:
Advice, Information,Legal
Does something look incorrect in this job listing?
Results include remote roles
Filter by workplace to select only on-site or hybrid roles